Homes On The Market In The Nashville Area With Garages To Keep Your Cars Warm During This Cold Spell
by TJ Anderson
One of my teammates had a rough morning: car sputtered in the driveway, stalled and then wouldn't start again. Such is the way of the deep freeze — all across Nashville (and everywhere else the temperatures have plunged), our trusty cars-of-a-certain-age are refusing to move, even if there's nothing really wrong.
We don't get this frigid all that often, but it's times like this that having a garage really shows its value. Even if yours doesn't keep the car toasty-warm, it certainly helps.
In honor of my sadly sans-garage teammate, this week's Open House roundup is going to focus on homes for sale in Nashville with valuable garage space, all open for visits this weekend.
First, the broader options:
Then, my picks:
5611 California Ave
Nashville, TN 37209
$487,500
New construction in The Nations has tended to be of the taller/skinnier variety, so those who love the neighborhood but want a new home with a wider footprint haven't had much to choose from. This one bucks the trend, on a wide corner lot, and with an attached garage. The trade-off: The fenced yard doesn't stretch back much. But if you're not big on yardwork, it might be just what you need. Open Sunday, 2 to 4 p.m.
102 Snapdragon Ct
Franklin, TN 37067
$599,900
This traditional brick home in Franklin has what you need in the winter and in the warm months: 3-car garage to keep your car out of the cold; fantastic screened-in porch to spend spring afternoons in. Open Sunday, 2 to 4 p.m.
1658 Parchcorn Hollow Rd
Woodbury, TN 37190
$599,000
Among the things that drew me in about this compound out in Woodbury, on almost 18 acres: the fun, bold red on the main home; the Georgian symmetry in the architecture; the dollhouse-cute cottage house just down the way; and the multiple garages, including a detached 3-car one with a barn feel, and the 2-car garage sidling up to the main house, with almost as big a footprint. Open Sunday, 2 to 4 p.m.
3812 Central Ave
Nashville, TN 37205
$1,250,000
Pretty sure I've shared this home in a roundup already — it's a fully restored 1939 Dutch Colonial in Historic Richland, and I just love the timeless bones and stylish renovations. There's lots to fall for here, from the elegant sitting room just inside the front door to the well-styled and seriously sun-drenched sunroom. But I definitely can't gloss over the big two-car garage, with unfinished space above that could become a killer entertainment space, teen domain or even a sizable apartment. Open Sunday, 2 to 4 p.m.
1134 Glenwood Ave
Nashville, TN 37204
$1,425,000
I'm partial to homes that don't incorporate the garage into the front facade, and I've found — especially in Nashville — that a lot of buyers have the same preference. Occasionally, even people with my leanings find themselves wowed by design that puts the garage up front, and makes it work — like this upscale Green Hills home, with Spanish Colonial influence that stands out.

Need to find a new Nashville-area home with space to keep your cars cozy? More focused on extra entertaining space? Whatever your dream home looks like, I'd love to help you find it — call or email TJ Anderson Homes here.
Properties are listed with their own respective real estate firms, and not under agreement with TJ Anderson and/or Benchmark Realty, LLC, except where noted.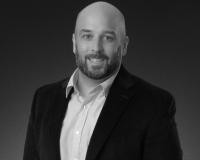 Author:
TJ Anderson
Phone:
615-364-1530
Dated:
January 5th 2018
Views:
87
About TJ: TJ Anderson is a Nashville Realtor with Benchmark Realty who's helped countless clients both buy a h...