Homes With Oscar Marathon Worthy Media Spaces
by TJ Anderson
Sunday night's Oscars apparently didn't win any awards in terms of ratings (it was an 8-year low, Deadline says), but I wouldn't guess that's because people have stopped being passionate about movies.
Our tastes and habits have changed when it comes to moving pictures, but many of us — most of us, I'd say — still have plenty of love for our stories. Often, these days, it just seems like we're more obsessed with serial TV storytelling, or major movie nights at home.
I see the trend of keeping our movie nights of the staying-in variety growing as I'm touring homes in and near Nashville — specifically, in the growing presence of dedicated media rooms. I'll admit that I see fully decked-out media rooms more often in larger, more opulent properties, but more and more, average-sized homes are choosing to dedicate flex space to that purpose too.
I can't say movies/TV are the driver completely — personally, my media space would have more to do with quality Vols viewing. But I'll guess there are plenty of house hunters out there who are determined to find a place that'll do justice to their movie-binge nights.
With all that in mind, I looked around for some properties that have Oscar marathon-worthy media rooms. Here are a few that really caught my eye:
$1,349,000
This Brentwood home was definitely designed by owners who have up-in-lights-style tastes, with bold red cabinets in the kitchen that offer Hollywood-sized personality. The media room, meanwhile, feels like a perfect private screening oasis, replete with full bar and plenty of room for seating.
$1,399,900
In Franklin, a large, traditional home sets aside plenty of space for Netflix (and chill?)/etc. purposes. Cool side note: It's not the only ample bonus space, either — there's lots of room for your home fitness space, too.
$535,000
No, you don't have to spend over a million to get a place with a cool media room — and you don't necessarily have to eschew the more nightlife-oriented neighborhoods, either. This newer home in the 12 South area is well-appointed, but isn't massive, at 2307 square feet. Guessing the owners are movie buffs, though, because there's a nice amount of square footage designated to the media room, all set up for big-screen viewing.
$1,050,000
This traditional home in Brentwood has things set up nicely already, with ample space for your big screen, plush carpeting to warm up the surround sound and — bonus for movie buffs who aren't down with streaming-only — built-ins to house a massive movie collection.
$3,950,000
If you're equipped to work with a budget nearing $4 million, you can — and should — expect a media room that's pretty close to having a legit movie theater under your roof. This one in Brentwood feels about as close to a personal multiplex as you can get minus your shoes sticking to the soda-crusted carpet, from the lofted big-screen viewing area to one fine concession stand.
Any of these feel like a winner to you? Have a different obsession you're looking for a new home to support? Tell me about what you're looking for — I'd love to help you find it!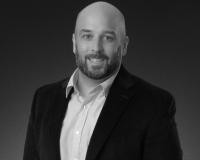 Author:
TJ Anderson
Phone:
615-364-1530
Dated:
February 29th 2016
Views:
669
About TJ: TJ Anderson is a Nashville Realtor with Benchmark Realty who's helped countless clients both buy a h...