Hosting A One Day EBTH Drop Off At 2510 Foster In Woodbine
by TJ Anderson
Can I have the attention of my vintage hounds, thrift shoppers, antique gatherers, trinket collectors, home-decor obsessives and all-around stuff maintainers: I've partnered with one of my favorite companies, EBTH, to host a one-day drop off event in Nashville on Sunday, March 26.
In short: It's a chance to clear out some of the stuff you've gathered and make some cash, all while doing very little.
If you're not familiar with EBTH, it's kind of a countrywide online estate sale and estate sale service rolled into one. Meaning, if you're looking to unload a collection, some items or a whole home's worth of belongings, EBTH can help you create a digital auction, and manage the process, start to finish. If you're a shopper, you can hit EBTH.com to browse and bid on a broad cross-section of items, from antique furniture to fine art and decor pieces.
I'm a huge fan, and have found countless cool vintage pieces for my own home on there. The fact that it's an easy process on both the buyer and seller end is a huge bonus, too.
More about our drop-off event: We'll be hosting it at our latest new build in Woodbine, 2510 Foster Avenue, and over the course of the day on March 26, you can bring by items you want to sell, and we'll handle the rest. I mean that literally, too: EBTH photographs items, writes descriptions, uploads auctions, manages bids (the site boasts nearly 800,000 bidders), and after sales are complete, they'll send a check. Dropping off is pretty much your single responsibility in the endeavor.
The guidelines for dropping off items for sale:
Your items should have a value of at least $150, and can be any of the following
— Antiques
— Jewelry and Watches
— Automobiles
— Fashion Accessories
— Decor
— Electronics
— Tools
— Coins and Currency
— Sports Memorabilia
Then 20 days after the sale ends, cash comes your way (proceeds from EBTH sales are typically three to five times higher than alternatives, so, fingers crossed, you'll have a good excuse to go shopping again).
Think you'd like to take part? Fill out a few details about the items you'd like to drop off on our TJ Anderson Homes/EBTH partner page, and we'll get the ball rolling.
In the meantime, if you'd like to get a better idea of the kind of items you'll see in their auctions, you can explore EBTH sales here. If you only want to browse items that are specifically located in the Nashville area, you can do that too.
A few Nashville-area favorites that were still up for grabs as of this posting:
A stunning Louis XVI style fauteuil chair
Rustic Distressed Doors that I'd love to put on a pantry
Blue and white porcelain tableware that'd be perfect for a vintage-styled home
If you have any questions about our one-day EBTH drop off at 2510 Foster Avenue in Woodbine, please let me know. Can't wait to see what you have to share!
And if you have any other Nashville-area real estate questions, I'm always happy to help. Just call or email TJ Anderson Homes.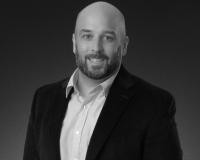 Author:
TJ Anderson
Phone:
615-364-1530
Dated:
March 7th 2017
Views:
659
About TJ: TJ Anderson is a Nashville Realtor with Benchmark Realty who's helped countless clients both buy a h...