How Even Small Homes Can Be Luxury Homes
By T.J. Anderson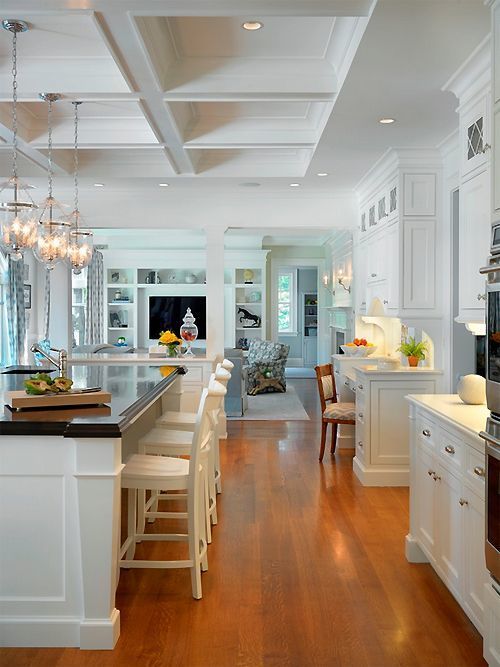 See ya, McMansions!

I've noticed something interesting in Nashville lately that reflects a larger trend nationwide: We're starting to see more luxury homes with less square footage but with all the same high-end fixtures and finishes of their much larger peers. In years previous, downsizing was more about simplifying, doing with less. Now, many homeowners say they still want all the nice stuff—the high-end refrigerator and the heated marble floors and the swimming pool out back—but want to put it in a smaller footprint. How awesome is that?

I attribute this at least partly to everyone and their mother's new penchant for the "open floor plan," which instantly makes homes feel bigger and airier and tends to make rooms more multipurpose. Because of modern floor plans, a 1,700 to 2,000-square-foot house might feel more like a 2,500-square-foot house—all because of the way it's laid out. All around town, old ranches and craftsman bungalows are being opened up and walls are coming down to accommodate the modern homeowner's tastes, which blur the kitchen, dining room, and living room into a single space.

A new Wall Street Journal piece called "Luxury Homes That Are Better, Not Bigger" states, "Luxury in American homes has long been defined by size—a newly built home grew from an average of 1,660 square feet in 1973 to over 2,500 square feet today, according to the U.S. Census Bureau."

Lots of homeowners are forgoing excessive square footage specifically so that they can spend their money on the high-end fixtures of their dreams. Why have four bedrooms when you can instead build the kitchen you've always wanted, without skimping on a thing?

And of course the "micro-apartment" craze in the biggest cities has been raging for years now—and has almost become a competition to see who can cleverly fit the most stuff (or the least) into, says, a 200-square-foot space.

I've written before about how the dining room is being phased out; the WSJ piece also suggest that homeowners use space more economically by adding a guest "niche" rather than a guest room and by pimping out their outdoor space like an outdoor living room.

This trend toward less square footage has some of my clients scratching their heads about why home prices remain so high. It's important to remember that if you're looking at a home with less square footage and the price per square foot seems high or if you're looking at a home with higher square footage and the price seems low, you have to consider the neighborhood and the average square footage for that neighborhood. In East Nashville, 12 South, and Sylvan Park especially you may high price tags affixed to diminutive homes.

The truth is: The taste for massive houses is a specific one, but it's likely not going anywhere anytime soon. Many, many people love their mansions. But I love that this trend creates a space for people who love luxury but don't necessarily love to keep up with—and furnish—a cavernous house that's simply too big for them.

What do you think about this trend?
Author:
TJ Anderson
Phone:
615-364-1530
Dated:
February 27th 2014
Views:
3,447
About TJ: TJ Anderson is a Nashville Realtor with Benchmark Realty who's helped countless clients both buy a h...