How To Buy A Home In This Sellers Market
by T.J. Anderson
Nashville real estate is either a dream come true or a nightmare right now, depending upon who you ask. Ask a seller, and they're going to be over the moon about how quickly their house sold and for how much. Ask a buyer, however, and they'll tell you what an enormous headache it is trying to buy a house. That's because in Nashville's most popular neighborhoods demand is much higher than the current supply. With tons of buyers vying for the same house, it's important to know what you can do to get ahead and get the Nashville house you really want at the price you can afford. Here are our tips:
Do your research. Because you will likely have to make an offer right away if you find a house you like, you will want to already be familiar with the neigborhood(s) where you are house hunting. This will help ease your mind and give you confidence when having to make such quick moves on big decisions.
Act fast. "Quick" and "fast" are two words you'll hear volleyed around a lot in regards to Nashville real estate right now. I like to prepare my clients for how quickly their house may sell or how quickly they may need to put in an offer if they really love a house. One of the best things you can do to help the buying process go smoothly is to get preapproved for a loan within your budget. Submitting a preapproval letter along with your offer will make your offer more solid, even if yours is not the highest offer.
Get someone on your side. Find a realtor you trust to shepherd you through the buying process and be proactive on your behalf. Not only can he or she give you the early scoop on pre-market houses, but you'll be able to gain insight about the neighborhoods that make sense for you and your family.
Listen for hammers and saws. If you're shopping for a new home, your best bet may be to purchase the home before construction is finished. Not only will you get to cherrypick finishing touches, but you won't have to compete with other buyers.
Pour your heart out. Finally, I am a big believer in chasing a dream. And buying a house is usually the pinnacle of the American dream. When competition for a house is steep, I like to encourage a potential buyer to write the owner a letter spelling out why they want the house so badly. An emotionally compelling offer letter really can go a long way.
By all means, compete. Just because there are multiple offers on a house doesn't mean your offer won't be the one to get chosen. Don't back down from the competition. Find a realtor who is comfortable guiding a client through the process of competing with other buyers.
For more on Nashville's housing market, check out this recent article from The Tennessean. And I'd be more than happy to answer any questions you have about Nashville real estate or to help you find the house of your dreams, within your budget and within your timespan. You can reach me at 615-866-4670.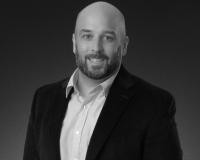 Author:
TJ Anderson
Phone:
615-364-1530
Dated:
May 2nd 2013
Views:
886
About TJ: TJ Anderson is a Nashville Realtor with Benchmark Realty who's helped countless clients both buy a h...