How To Digitize Your CD and DVD Collection
by T.J. Anderson
The advent of iTunes, iPods, iPads, all those iThings--it's changed the way we listen to music and watch movies. Most of us don't listen to CDs much anymore and rarely do we pop in a DVD and watch a movie in front of the TV. It's all very portable now, and it's safe to say that DVDs and CDs are on their way out.
It was suggested to me by an especially tech-savvy friend that I consolidate my bloated CD and DVD collection by digitizing it, shedding the weight of so much media clutter and streamlining the process of watching a movie or listening to music at home. I watched that same friend do this with his own enormous media collection about a year ago and haven't seen him look back since.
If you're feeling, like me, uneasy about the commitment to go fully digital or nostalgic about the CDs you've had since middle school, here are some tips for how to digitize your media collection the right way.
1) Start off by buying two really good quality hard drives. But first get an idea of how much memory you're going to need and make sure that you have a drive that's big enough to hold the CDs and DVDs that you have now and the music and movies that you want to download in the future. The reason why you want to get two drives is because you're going to want to have them in a secure place. Your home is not always a secure place so you need to mirror your drives and keep one at your office, at a bank, or somewhere away from your home. There's also the option of cloud storage. There are plenty of options out there; Apple's iCloud is a good one.
2) iTunes is just fine for ripping your CDs. For your DVDs, the best free program is HandBrake.
3) You'll want to invest in an Apple TV, which will give you quick, easy television access to all that delicious media you just crammed onto your computer.
However you choose to digitize your collection, do it thoughtfully so that you can ensure that it's protected. This is media that you've paid a lot of money for. Even though it's not in a tangible format, it's still very valuable. And, hey, enjoy all the extra space you just created at your house. What will you put there now?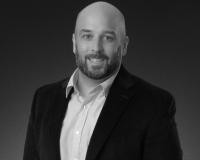 Author:
TJ Anderson
Phone:
615-364-1530
Dated:
May 7th 2013
Views:
2,881
About TJ: TJ Anderson is a Nashville Realtor with Benchmark Realty who's helped countless clients both buy a h...