How To Do Golf Themed Home Decor Right
by T.J. Anderson




I'm a bachelor who's trying with all his might not to have a straight-up "bachelor pad." Still, I'm a dude, and I like things like golf and football, so I'd like those interests to factor into my home--but in a non-cheesy way. Turns out, that's no easy task. After some deep digging, I present to you five of my favorite ideas for getting your pad to reflect your love of the putt without making you look like a dumb butt.

1) Golf Club Towel Rack: The guy pictured below sells for $148 at an online shop in New Zealand, which also offers to custom make your towel rail using a sentimental club. (They re-purpose tennis rackets and paddles, too.) But this would be an easy DIY, right?




2) Golf Club Belt and Tie Rack: Similarly, here's a tie and belt rack--a "gentleman's valet"--that's been created out of two old clubs. See instructions on how to make one here.




3) Golf Club Sculptural Art: Oh, man, this sunburst-like display above a staircase takes the cake for a classy, cool, and artsy way to tell visitors that your favorite way to spend the weekend is on a golf course.




And here's another example of golf club art gone right:




4) Fun with Tees: There are innumerable ways to re-use old golf tees. Here's a colorful one...




... and I'm thinking a centerpiece incorporating these teal tees would rock.




5) Go Shadow Boxing: If all else fails, it is always cool and simple to display some favorite old clubs in a wooden shadow box lined with green felt. (Photo source.)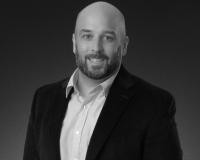 Author:
TJ Anderson
Phone:
615-364-1530
Dated:
August 12th 2013
Views:
27,019
About TJ: TJ Anderson is a Nashville Realtor with Benchmark Realty who's helped countless clients both buy a h...