James Beard Honorees Are All Around The Nashville Food Scene
By TJ Anderson
On Monday night, Nashville's own Tandy Wilson — chef at City House in Germantown — earned one of the food industry's highest honors, taking home a James Beard Award as the year's Best Chef: Southeast.
It's a huge accomplishment for Wilson, who's become something of a Beard Awards Leo DiCaprio, hitting the finalist list for the fourth year in a row this year, with something like nine semifinalist nods total, with no wins. It's also a huge thing for Nashville, since up until Wilson's win, our city hadn't taken a chef award from the revered Beard Foundation.
We all know our food scene's firing with major heat; this really underlines that fact in a big way.
Although Wilson is the first Nashville chef award owner, we've had other Beard honorees — long-list nominees, semifinalists, etc. And getting on a Beard list at all is an impressive accomplishment for a food establishment in any city. So, since getting a table at City House is probably about to get really intense, here are some other Music City James Beard honorees you can visit (or try to visit, at least), too.
This is likely not comprehensive (there's been enough of them to make it hard to remember them all, and the Beard website kinda feels like a Geocities holdout), but a fine crop, regardless.
Where to find Nashville's James Beard Award honorees
City House
1222 4th Ave N.
Winner Tandy Wilson's place in Germantown is pretty famous for their wood-fired pizza, but it's hard to go wrong with just about anything on the Southern/Italian restaurant's regularly changing menu.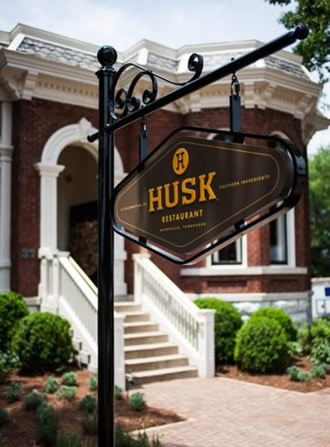 37 Rutledge St.
Chef Sean Brock's reputation as a gifted chef rose via his Husk in Charleston, but his 2016 James Beard Outstanding Chef finalist status came via the Husk he opened here, downtown, in 2013. There, the menu is upscale, distinctly Southern, and distinctly delicious (like trout with ham drippings and cornbread puree).
Patterson House
1711 Division St.
Speakeasy-style space Patterson House got on this year's semifinalist list for Outstanding Bar Program, and owners Benjamin and Max Goldberg (also behind The Catbird Seat, Pinewood Social and other spaces) got the semifinals nod for Outstanding Restaurateurs. While Patterson isn't specifically known for its food program, their bar bites are pretty fantastic. And the cocktails… well, the honor was well-deserved. They probably make the best classic cocktails in town, if not the region.
1711 Division St.
The 22-seat, tasting menu-focused Catbird Seat is a splurge for most of us, at upwards of $100 per person (drink pairings additional). But people from here to both coasts have been falling all over themselves to shout about how worth it the 'Bird is since the restaurant opened in 2011. (It landed on the Beard semifinalist list for Best New Restaurant in 2012.) The current kitchen leader — longtime Chicago chef Ryan Poli, above — is known for brilliance with Spanish flavors.
Capitol Grille
231 Sixth Ave. N.
Lots of the Beard honorees listed here are of #NewNashville-type flavor. The Capitol Grille, meanwhile, is a Nashville staple, located inside the Hermitage Hotel and providing Nashvillians and visitors with fine dining for, oh, a century or so. Although Tyler Brown — who earned a Best Chef: Southeast Beard nomination in 2012 and 2013 — left the restaurant in late 2015 after 13 years, it continues to earn steady love, serving a seasonal menu with a local focus and Southern approach.
1520 Woodland St.
When it opened in 2012, East Nashville's Lockeland Table quickly became a local favorite. But it wasn't beginner's luck — chef and owner Hal Holden-Bache spent years in the kitchens of Nick and Rudy's, the Capitol Grille and Eastland Cafe before opening his place, to deserved acclaim (including a Beard Best New Restaurant nomination in 2013). The menu is eclectic and fresh (and LT is another place to get exceptional wood-fired pizza in Nashville).
1017 Woodland St.
If you love East Nashville, you have to give Margot chef Margot McCormack some credit for helping to usher in the neighborhood's renaissance — her place, opened in 2001, was something of a Pied Piper for fine dining on the East Side, and we surely wouldn't have the options we have there now if it weren't for her pioneering spirit. She's also a remarkable chef, with inspiration from southern France and Italy. So her Beard Best Chef: Southeast semi-finalist status in 2013: more than earned.
404 12th Ave. S.
For a neighborhood that's so small, we sure do have a lot of great dining options in The Gulch. None quite like the 404 Kitchen, though — built in a former shipping container and attached to a boutique hotel, it's a modern-looking space with a classic European menu, and it made quick work of getting noticed: 404 opened in 2013, and was a semi-finalist in the Beard Best New Restaurant category in 2014.
33 Peabody St.
If there's another restaurant in the country that offers as many side hustles as Pinewood Social, I'd be floored — you can have an upscale meal there, play a round of pool, go for a swim, then finish things off with a craft cocktail. It's fun and young, but with an elevated-American-classics menu that doesn't mess around. Thus, a well-earned Best New Restaurant and chef semifinalist nod from the Beard folks for Pinewood and chef Josh Habiger (above) in 2014.
Hope that gives you a nudge for some Nashville reservations. Any Beard honorees I missed? Let me know! And the biggest, most heartfelt congrats to chef Tandy Wilson and City House on a hugely deserved win.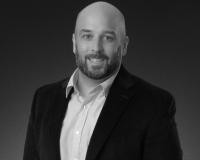 Author:
TJ Anderson
Phone:
615-364-1530
Dated:
May 3rd 2016
Views:
1,160
About TJ: TJ Anderson is a Nashville Realtor with Benchmark Realty who's helped countless clients both buy a h...