Key Stops For The Best Burgers In Nashville And Franklin
by TJ Anderson
News started floating around this week that
Brentwood is getting a new craft beer and burgers stop, Murff's Craft Beers & Burgers
, this fall, at 5015 Harpeth Drive. Many red-blooded Middle Tennessee men and women rejoice at news like this (during football season, so much the better), and it got me thinking about where I'd send a burger-loving out-of-towner for a solid picture of our local burger fare. (Which has, incidentally, only been getting better and better.)
Here are a few of my go-to local burger picks, around
Davidson County
and
Williamson County
. If you're a local, you'll certainly find these familiar (and that surely won't stop you from having a passionate opinion about which makes the best burgers):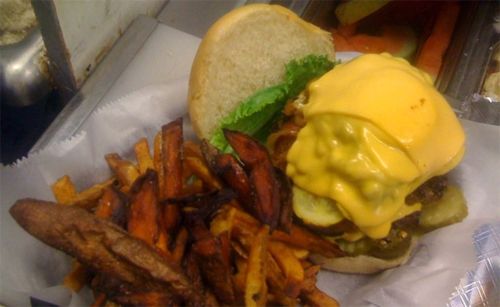 493 Humphreys St.
The Basics: totally unassuming setting, totally remarkable burgers — these are grass-fed, super juicy and flavorful burgers that'd easily cost you 50 percent more in a fancy setting.
Don't Forget to Order: the Gabby Burger, timeless and delicious, with two patties and generous American cheese. (Can't hurt to grab a milkshake with house-made syrups either.)
731 Mcferrin Ave.
The Basics: a great Eastside place to pair craft beers (or house-made phosphate sodas for the teetotalers) with creative burgers made with local beef and local buns (from Provence). Extra bonus for folks who like to eat and drink al fresco — their outdoor space is ample and enjoyable.
Don't Forget to Order: the Farm Burger, topped with applewood-smoked bacon, country ham, an over-easy egg and maple mustard. And pace yourself.
1000 Riverside Dr.
The Basics: it's not just a clever name — this is indeed a tiny shack along Riverside Dr., and it bears out the wide belief that humble settings often produce the best food. This place grew out of the Über-Tüber Hand Cut Fries food truck, and the crispy fries are well worth a nod, but the burgers — grass-fed local beef, of course — are more than enough to draw you in.
Don't Forget to Order: straight-up Grillshack Burger, served with muenster cheese on a grilled Provence roll alongside some of those exemplary Über-Tüber fries.
2901 12th Ave. S in Nashville, 401 Cool Springs Blvd. in Franklin
The Basics: stylish and upscale restaurant (they have kale salad) serving top-notch burgers, from the familiar (mushroom swiss) to the more specialized (lamb with boursin cheese and honey mint dijon aioli).
Don't Forget to Order: the perfectly smokey and sweet Woodstock burger, with Benton's bacon, white cheddar and Jack Daniel's maple ketchup.
2413 Elliston Pl.
The Basics: Rotier's is to Nashville burgers what Prince's is to Nashville hot chicken, which is to say that it's the OG against which newcomers are judged, and a standby longtime Nashvillians will always swear by. It's been family-owned and operated since 1945, and their burgers are inexpensive and delicious.
Don't Forget to Order: the cheeseburger on French bread, a long-loved Nashvillian rite of passage.
420 11th Ave. S and 6900 Lenox Village Dr. Ste 22
The Basics: a relative newcomer with a distinct burger focus, Burger Republic opened its first location in 2012, and riding the burger love for that location, expanded to The Gulch in 2014. They use certified Angus beef and default to a fluffy and delicious brioche bun for a bunch of crafty burger twists (like a Taco Truck burger with all the expected spices and fixins that name implies, and a Jalapeño Popper Burger with spicy buffalo sauce and tempura fried jalapeños).
Don't Forget to Order:
can't go wrong with The Tennessee (with maple-glazed Benton's bacon, Jack Daniel's honey BBQ sauce, smoked ketchup, crispy onions and American cheese), which was praised in
Zagat
's 50 States, 50 Burgers
rundown.
Those should be more than enough to introduce a visitor or Nashville newcomer to our town's burger riches. But what do you think, locals — did I miss a key stop or two?
If you've checked out any of these places and fallen in love with the neighborhood, I'd love to show you around more and show you what's on the market.
Just drop a line
.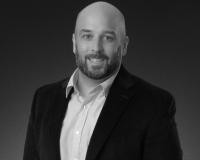 Author:
TJ Anderson
Phone:
615-364-1530
Dated:
September 19th 2014
Views:
3,777
About TJ: TJ Anderson is a Nashville Realtor with Benchmark Realty who's helped countless clients both buy a h...