Last Minute Nashville Christmas Gifts That Give Something Back To You Too
by TJ Anderson

If you haven't already torn through your Christmas gift list, no judgment — procrastination happens to the best of us. But we're past the spate of Nashville makers' markets and pretty much at last call for online-order shipping, so if you're looking to shop small and shop local in Nashville — something we always like to encourage — better hurry up, get out and brave the crowds.
Done cringing? OK, better solution: Here's a quick list of fantastic gift options from local Nashville shops, organizations and entrepreneurs, all of which are easy to grab, digital or shipped to your giftee. And to sweeten the pot even more: With each suggestion, there's something in it for you, too.
Merry Christmas, Nashville.
Last-minute (but thoroughly awesome) Nashville gifts
Nashville has become a seriously solid barbecue city (here's some of the best bbq in Nashville, if you're new to town). Among many locals' favorites: Edley's Bar-B-Que — winner of the best BBQ honors in the Nashville Scene's Best of Nashville every year from 2013 through this year. Since there are locations all around town, it'd be hard to make gifted meals inconvenient with this choice. You can buy Edley's gift cards online, or in any of their Nashville locations: East Nashville (908 Main Street), 12 South (2706 12th Ave. S.) and Sylvan Park (4500 Murphy Rd).
What's in it for you: With every $50 gift card you purchase in-store, Edley's gives you a $25 bonus card. Plus, you can use Christmas shopping as an excuse to go there for dinner tonight.
Last year, we went on one of Walk Eat Nashville's walking food tours, and it was really enlightening — even though our team makes a professional point of knowing Nashville inside and out, we still learned a lot from founder Karen-Lee Ryan. (She was one of our clients, and a brilliant entrepreneur that we're proud to know.) We also ate a lot, and said "that's delicious" a lot. If you have a local food lover on your list, you can't go wrong with a Walk Eat Nashville gift certificate. There are tour options throughout the week in East Nashville, Midtown and downtown/SoBro; your recipient can choose the date/time/neighborhood, have a really fun three hours, and get to know our city (and our food scene) better. Options start at $65.50, and go up according to how many people you'd like to treat to six tastings in some of the city's best eateries/shops. Purchase Walk Eat Nashville gift certificates online here.
What's in it for you: We recommend the tour for two option, and guilting the recipient into taking you as the plus-one. Hey, isn't Christmas supposed to be about togetherness?
I am really passionate about animal advocacy, and one of the ways I focus that love is by keeping an open offer to sponsor dog adoption through MACC — if you're thinking about adopting a dog, reach out to me, and let's talk. Nothing makes me happier than to help a pup find a new home with a loving family. If you have animal lovers on your list, another suggestion: Donate to East Nashville's Pet Community Center in a loved one's name. The Center provides free/low-cost spay and neutering to pet owners in the Nashville community, which helps keep more dogs and cats out of shelters. Your donation can support that work — just $80 adds up to a full vetting package. Donate through the Pet Community Center website.
What's in it for you: Doing double good. Through December 31, all donations are going to be doubled by a matching gift, up to $25,000.
Sure, Kroger carries a wide array of TGI Friday's and Cheesecake Factory gift cards, but that feels about as thought-out as The Christmas Candle. Help your giftee eat local with a Nashville Originals gift certificate, good at any of 60 different independent restaurants from Germantown to Franklin. They'll be eating better food, supporting local businesses and feeling more festive this holiday season. Plus, buying Nashville Originals gift certificates is super easy — grab yours online; they're immediately available for you to print or email, and they never expire.
What's in it for you: for a limited time, if you spend $100 on Nashville Originals gift certificates, you'll get an extra $50.
This summer, after a massive renovation, the historic Belcourt Theatre reopened, and it's better than ever. Which is saying something, because it was already something Nashvillians loved to brag about — we're lucky to have an arthouse cinema bringing unique programming to us regularly, and now, it's double brag-worthy. For your film buffs: a Belcourt gift card, available online in various amounts. You could also stop by to see a movie (2102 Belcourt Ave. in Hillsboro Village), and grab a few gift cards while you're there.
What's in it for you: A special place like the Belcourt exists in Nashville because we support it, through buying tickets, buying memberships and buying gift certificates. So you're giving someone you love something awesome, and helping Nashville continue to have the gift that is a beautiful independent theater with unique, inspiring programming.
Another thing we're extremely lucky to have in Nashville: an array of awesome independent book stores. (Lots of bigger cities feel lucky to even have one.) Among our brag-worthy stores: Parnassus Books in Green Hills, launched by renowned author (and Nashvillian) Ann Patchett. The book lovers in your life definitely know this place, and they'd probably be beyond appreciative if you signed them up for Parnassus' First Editions Club, which puts a hand-picked, signed, first-edition book in their mailbox every month for the length of their subscription. For younger readers in your life, there's also ParnassusNext, the shop's YA subscription box. And both have gift subscription options, for three months, six months, a year or ongoing.
What's in it for you: You're helping to keep the independent book world going in Nashville — and giving someone you love monthly inspiration, in the process.
Hope these suggestions fit the bill for someone you love — I'm definitely taking my own advice on a bunch of these. If a new Nashville-area home is what's on your personal wish list, give me a call. I'd love to help you find your dream home!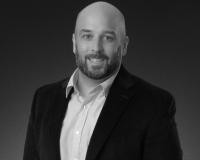 Author:
TJ Anderson
Phone:
615-364-1530
Dated:
December 20th 2016
Views:
404
About TJ: TJ Anderson is a Nashville Realtor with Benchmark Realty who's helped countless clients both buy a h...