Laundrocafe Madeline Nashville Is A Cleveland Park Gem
by TJ Anderson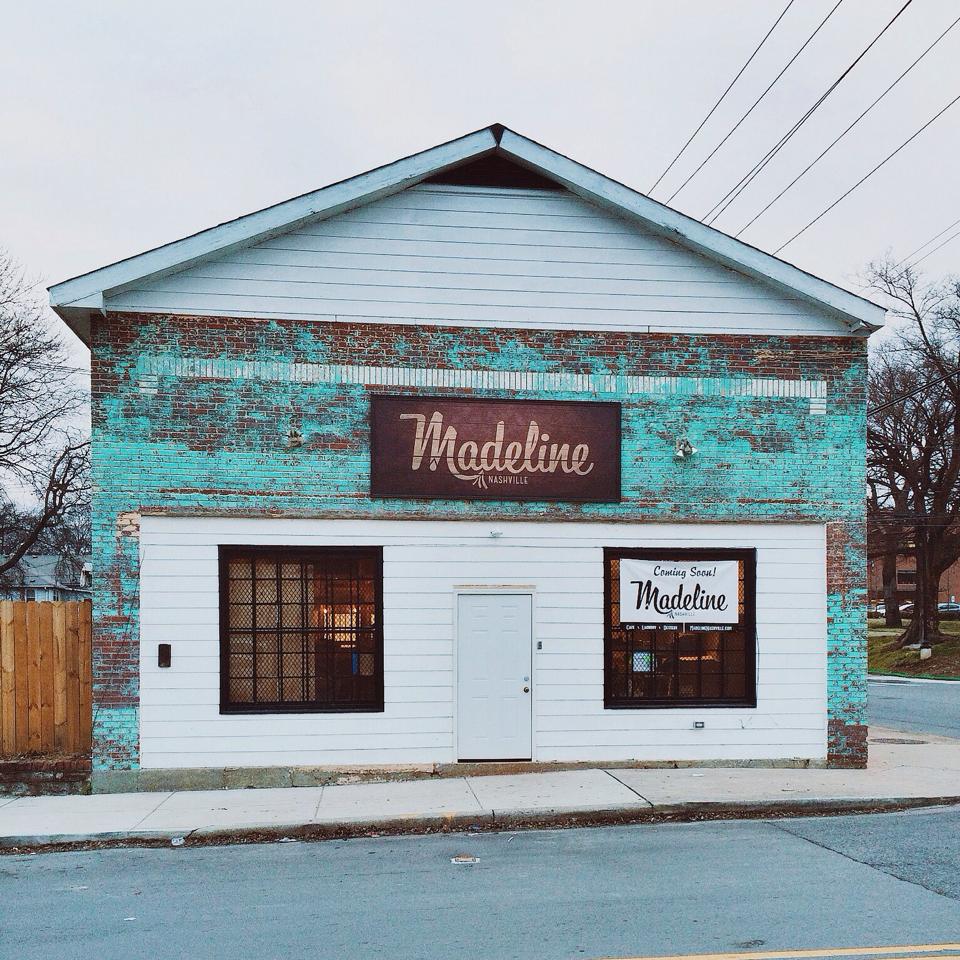 Nashville is a city with a healthy concentration of remote workers, something that becomes plenty evident whenever you set foot in a coffee shop in the middle of the day. Lots of laptops, lots of tapping keys, lots of lattes. So, fittingly, we have a lot of great coffee shops and cafes, too, that offer a great cup of something caffeinated, stuff to snack on and a place to sit and work.
One of the best recent additions to that local landscape — and one you might not have stumbled on yet: Madeline Nashville, in East Nashville's Cleveland Park.
Madeline ups the ante on providing a cafe space to get things done — it's not only a drinks and food stop and a comfortable hang, but a laundromat, too. So you can easily get your whites and brights taken care of while you wrap up a day's work and grab a great lunch.
About lunch: Food can be an add-on and even an afterthought at coffee shops, but since Madeline's a cafe, the coffee's great, and the food is front-and-center. Their Madeline burger, with caramelized onions and cheese on a rosemary bun, ranks up there with just about any of Nashville's best and juiciest burgers, and it's only $9 with a side (and they get creative with those, like roasted rosemary potatoes and herb-crusted asparagus).
Madeline also puts a focus on their desserts, so if you're drawn to wrapping up lunch with something sweet, you're in the right place. The French macarons: crazy good (here, blueberry, coffee and carrot cake flavored).
At the moment, perching at Madeline to grab lunch and work (and potentially get some socks washed), you're not fighting for a seat — a welcome thing, since it's not the case at a lot of local coffee shops. Great as the place is, though — and as fast as Cleveland Park is growing as a favorite corner of East Nashville — I don't expect that'll last forever.
Interested in giving Madeline Nashville a try? Head to 1224 Meridian Street, right off Douglas Avenue. For more, visit the Madeline Nashville website.
Thinking about moving to the Cleveland Park area, or somewhere nearby in East Nashville? We'd love to help you find your East Nashville dream home — drop me a line and tell me about what you're looking for!
Author:
TJ Anderson
Phone:
615-364-1530
Dated:
July 13th 2015
Views:
2,738
About TJ: TJ Anderson is a Nashville Realtor with Benchmark Realty who's helped countless clients both buy a h...