MACC And TJ Want To Help Shelter Dogs Get Home For The Pawlidays
by TJ Anderson
A quick caveat: I believe bringing a pet into your home is a major decision, a commitment of time and heart and care, and certainly not a casual Christmas-gift choice. That said, if you've been thinking for a while about expanding your family with some puppy love, the holidays are a fun time to do it.
Ultimately, it's hard to feel any level of humbug when a dog's snuggling with you on the couch, next to a twinkling Christmas tree.
I'm a passionate advocate for shelter dog adoption, and I have a standing offer to sponsor dog adoptions through Metro Nashville Animal Care & Control for Nashville clients, friends and soon-to-be clients and friends. If you're welcoming a MACC dog into your home and could use a little help with the adoption fees, reach out and tell me about your plans. I'd be thrilled to offer that help.
Right now, local shelters themselves are offering a little holiday help, too, through the "Home for the Pawlidays" adoption campaign. MACC announced that they've teamed up with Nashville Humane Association and Williamson County Animal Center with a goal of finding a home for all homeless pets in Nashville, just in time for the holidays. To that end, they've dropped all adoption fees for adult dogs and cats to $25, now through December 31.
Feel like you might be ready to make your house more of a home for the holidays? Below, just a few adoptable dogs at MACC (still looking for forever homes as of this posting). You can check out all MACC adoptables at petharbor.com, too. (And I'm still happy to sponsor your adoption with the discounted rate — just call or email me!)
ID# A154664
I'm a sucker for a scruffy dog, so Mister Wilson here — a Jack Russell Terrier mix that's a little over a year old — has my respect and admiration. For more on Mister Wilson, click here.
ID# A102554
This sweet girl — a 4-year-old Lab mix — might have the best name I've come across. Through the years, I've shared life with many a furry spaz, though not yet a Spaz. Learn more about Spaz by clicking here.
ID# A178733
The shelter staff says year-old Pointer mix Tristan is a little shy at first, and then warms right up with ample snuggles. For more on Tristan, click here.
ID# A173062
That's a face that says, "Do you hear what I hear?" Clearly Dixon here — a 2-year-old Lab/Pit mix — would make a perfect Christmas-to-forever buddy. For more on Dixon, click here.
ID# A179864
Senior pets can be the chillest, most easygoing friends around. If that's your speed, say hi to Duncan here — he's about 10, and a beautiful Boxer mix with quite the festive fashion sense. For more on Duncan, click here.
To see all of MACC's adoptables (and adoptable pets from other Nashville-area shelters), visit www.petharbor.com. MACC is located at 5125 Harding Place, Nashville, and they're open 10 a.m. to 4 p.m. every day but Thursday, when they're open from 10 to 6. More on MACC adoption here. And again, please let me know if you need help with your adoption fees, I'd be thrilled to sponsor.
Looking for a new Nashville-area home for the holidays? I'd be thrilled to help there too. Call or email TJ Anderson Homes here.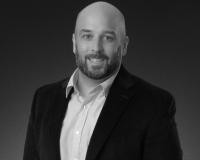 Author:
TJ Anderson
Phone:
615-364-1530
Dated:
December 4th 2017
Views:
112
About TJ: TJ Anderson is a Nashville Realtor with Benchmark Realty who's helped countless clients both buy a h...