Major Total Solar Eclipse Viewing Party Planned In Nashville
by TJ Anderson
Unless you're 99 or so, this year should mark the first time you've had the opportunity to catch a total solar eclipse here in the United States. Seeing one in Nashville before — you'd have to be, oh, 500 or so.
Sure, we've all seen eclipses, but not like this — during the brief "totality" of a total solar eclipse, when the moon completely blocks the light of the sun, we'll see day turn to night, feel the temperature noticeably drop, catch streaks of light around the moon's silhouette. By all accounts, it's cosmically cool and well worth the price of admission.
The path of a total solar eclipse is narrow, at about 70 miles wide. Lucky for Americans, the upcoming total eclipse — Monday, August 21 — will be making landfall exclusively here. Specifically lucky for us: Nashville happens to be the largest city in its direct path.
With something this unique and cool coming our way, naturally, there's a major party on the calendar. This week, Mayor Megan Barry's office, along with The Nashville Sounds and the Adventure Science Center, announced a Total Solar Eclipse Viewing Party and Nashville Sounds game, hosted that morning/afternoon at First Tennessee Park in Germantown.
The Nashville Symphony will be there providing music, Adventure Science Center staff will be sharing science demonstrations and activities, and special solar glasses that'll allow for safe viewing will be handed out to all attendees. After the moon and sun pass each other by, the Nashville Sounds and Iowa Cubs will hit the field.
With all that, the Nashville Total Solar Eclipse Viewing Party is set to be a long and eventful hang, with gates opening at 10:30 a.m., and the game kicking off at 4:05 p.m.
But the key schedule points you'll want to know: The eclipse begins just before noon, with the totality at 1:29. The lights at First Tennessee Park will be snuffed out right before the totality, which'll be about two minutes of cosmic wonder.
Feel inspired to make First Tennessee Park your eclipse viewing spot? Tickets are $15, on sale now through Ticketmaster.
(This is, of course, not the only viewing party in town; the Adventure Science Center has a whole festival planned too. It's just among the biggest.)
If you'd like to read a little more about the Total Solar Eclipse of 2017, Space.com is a good place to explore.
See you on the dark side of the moon, Nashville. And let me know if you have questions that are more related to things closer to the ground here in town — specifically, finding a new home. Call or email TJ Anderson Homes here.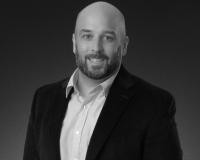 Author:
TJ Anderson
Phone:
615-364-1530
Dated:
July 10th 2017
Views:
260
About TJ: TJ Anderson is a Nashville Realtor with Benchmark Realty who's helped countless clients both buy a h...