Make Vibrant Salemtown Your New Home In Nashville
by TJ Anderson
It's no secret that Nashville's been experiencing unprecedented real estate growth — home values over the past year have rocketed up more than 11 percent, while the U.S. as a whole hovers under 4 percent. A home is a home, first and foremost, but if you bet on Nashville in the past few years, it certainly seems like you made a good bet.
All that growth can make it hard when your home hopes are high — i.e., when you want a beautiful, move-in-ready home, with style and space, close to the city, at a budget that isn't in the million-dollar range. Hard, yes, but not impossible. If I were picking out the spots in the city with the best options for those high hopes, and the most potential growth in the coming years, on the short list, for sure: Salemtown.
Why I've got my eye on Salemtown:
Butted right up against Germantown just north of downtown, Salemtown's location is tough to beat — barely a mile from downtown, and with super-quick access to I-65/40, it puts you right in the thick of things but doesn't make you work hard to get out of the thick of things.
Being right on top of Germantown has some big benefits. If you're a baseball fan, you're right on top of the Nashville Sounds' beautiful new home, First Tennessee Park. If you're a food fan, you're in absolute heaven, with multiple restaurants helmed by James Beard Award-nominated chefs (including City House, 5th & Taylor and Rolf & Daughters) right in the neighborhood, and more exciting additions to come (including restaurateur Miranda Whitcomb Pontes' new concept at the historic John Geist blacksmith shop site). Plus great coffee shops, upscale footwear at Peter Nappi, straight-from-NYC stylish home goods at Wilder, crazy-good cupcakes at The Cupcake Collection, even an Absinthe bar (The Green Hour). I'd put money on more restaurants and retail spreading to Salemtown in the coming years.
Like Germantown, Salemtown has a noteworthy history — the neighborhood was largely settled in the early 1900s by blue-collar Nashvillians, here to work at some of the city's biggest factories, now some of the city's best examples of historical redevelopment: the Werthan Mills factory (now home to cool upscale lofts), and the Neuhoff Meat Packing Plant (now a mixed-use development in various states of revival). Homes that reflect that time period, from Victorian houses to Craftsman cottages, pepper Salemtown's 12 square blocks.
Over the past decade, Germantown has experienced a remarkable renaissance, becoming one of the city's busiest places to eat and hang out and most desired places to live. Home prices there, of course, reflect that. That growth has been spreading consistently to rest of the Capitol District — the collective name adopted by Germantown and its adjoining neighborhoods north of the State Capitol: Salemtown, Hope Gardens and Historic Buena Vista. Salemtown is firmly at the front of that expansion.From the Salemtown Cottages development along Rosa Parks Boulevard to the 4th & Garfield row-home community, new construction has been booming in Salemtown, as has reno work on many historic homes.
Homeowners looking for a vibrant in-the-city lifestyle and artful architecture and design might turn to a neighborhood like The Gulch, or to close-by Germantown, where there are lots of fantastic options, and asking prices that reflect those areas' established popularity. Salemtown is coming up quickly, but it hasn't yet reached its peak, so you can still find homes that are stylish and convenient to nightlife, but grab a lot more for your money.
MAKE SALEMTOWN YOUR HOME
Want some concrete examples of stylish Salemtown living? Two new construction homes on the market now that have space and style to spare:
$419,900
Details at a glance: Hoping for a home that gives you plenty of room to live, entertain and work while feeling inspired by design that matches your modern tastes? Here's 4 beds, 3 baths and 2116 square feet with cool details galore, including concrete floors, vaulted ceilings, high-end finishes and big, industrial-inspired style (the garage-style doors in the living area bring in tons of light, and tons of uniqueness). Click to grab more info about 1901 3rd Ave. N.
$419,900
Details at a glance: Have a lot of regular visitors you need comfortable and cool spaces for? This one has 5 beds, 2 1/2 baths and 2140 square feet of living space, with a similarly wide-open floor plan, artful attention to detail and forward-thinking design. Grab more info about 302 Coffee St.
Both of these homes come from Paragon Group, whose reputation for quality workmanship, smart design, energy efficiency and a dependable warranty program is well known in and beyond Nashville. Which adds the extra benefit of confidence that your home is as well-built as it is well-designed.
Want to learn more about these new-construction Salemtown properties, or take a look at either/both? Give me a call!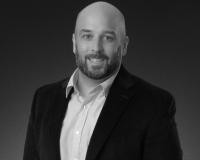 Author:
TJ Anderson
Phone:
615-364-1530
Dated:
January 7th 2016
Views:
2,182
About TJ: TJ Anderson is a Nashville Realtor with Benchmark Realty who's helped countless clients both buy a h...