Metro Nashville Animal Care And Control Needs Our Help
by TJ Anderson
Fellow dog lovers: Metro Nashville Animal Care and Control needs our help.
The shelter is again at capacity, which means they can't continue helping other animals that need a place to crash while they look for their forever families.
I have a standing offer to friends, clients, prospective clients and any other Nashvillians who want to take me up on it: If you adopt a dog through MACC, I'll gladly sponsor that adoption by covering your fees. All you have to do is let me know about your plans. But right now, you won't even need my help to be able to set aside your adoption fee for other fun pup stuff, like toys and treats. Since the shelter's full, they're waiving adoption fees through Saturday, May 21. The goal is to clear the shelter, and clear the way for more pets who need a roof, food and some love, until a new family comes calling.
Dog adoption fees are usually $90, so that's a good hunk of cash you'll be able to redirect toward spoiling your deserving new family member. (Here are some Nashville pet shops I recommend visiting.)
If you're thinking that this might be just the nudge you need to bring some new love into your life, here are just a few of the dogs at MACC now that I know would more than love to love you.
TRYSTAN
Pet ID #A127487
This sweet guy is a about 2 years old, and his breed mix brings some pretty lovable traits — namely, the chill of French Bulldog and loyalty of Pit Bull. That adorable face doesn't hurt either. More about Trystan.
TEDDY RUX
Ped ID #A127276
If you're an '80s kid, you probably remember (and probably had) Teddy Rux's talking-bear namesake.https://www.youtube.com/watch?v=8EshrR-xk2E While I can just about promise this 2-year-old Lab won't tell you any literal bedtime stories, it's easy to see he's a teddy bear-grade snuggler. More about Teddy Rux.
BLUE
Pet ID #A127654I
f you're on the active side, Boxer and Greater Swiss Mountain Dog mix Blue might be your perfect running-around partner. She's definitely got a million-dollar smile, too. More about Blue.
LUCKY
Pet ID #A127904
Want a big dude with big love to give? Lucky is a Mastiff/Pit mix that's about 2 years old, and he's something of a strong and silent type — a shy guy who wants to be close to his people. More about Lucky.
ROY
Pet ID #A128507
Need a slightly more mature buddy? Roy, a Lab mix, is about 5 years old, and has the puppydog-eyes game on lock. More about Roy.
ZOE
Pet ID #A124805
She ain't nothin' but a hound dog — a 1 1/2-year-old Red Pharaoh Hound and American Foxhound, to be specific. And she sure is a beautiful one. More about Zoe.
Metro Animal Care and Control is located at 5125 Harding Place, and adoption hours are 10 a.m. to 4 p.m. Monday through Wednesday and Friday/Saturday, 10 to 6 on Thursday. To keep up with shelter events/happenings, like MACC on Facebook.
If one of these pups — or another MACC dog — grabs your heart, I hope you'll let me know. I love hearing happy dog adoption stories. Adopting my shelter dog is one of the best decisions I've ever made.
If you want to adopt but won't make it in time for the Clear the Shelter event, my offer always stands: Reach out and tell me, and I'll sponsor your MACC adoption!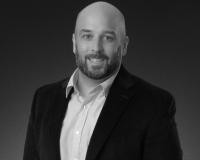 Author:
TJ Anderson
Phone:
615-364-1530
Dated:
May 12th 2016
Views:
997
About TJ: TJ Anderson is a Nashville Realtor with Benchmark Realty who's helped countless clients both buy a h...