Middle Tennessee Wineries Worth Checking Out
by TJ Anderson
Some fun news via the Nashville Scene Monday: Upscale venue and dining spot City Winery's Nashville space is now, officially, living up to its name, with new CW-brand wines being made onsite up for tastes in the tasting bar and restaurant.
City Winery isn't a local name, really — it branched out here from New York (with other spaces from Napa to Chicago too). But their new actual-winery status is a cool addition to the Middle Tennessee winemaking landscape, which is (and has been) growing. (And their first two locally made wines show the Nashville love: Roundabout Red Cabernet Sauvignon and Two Rivers Chardonnay.)
Is Nashville becoming a new wine mecca? Maybe not quite yet, but we do have enough around here worth a taste and a visit to make for some awesome day trips.
If you haven't explored much yet, here are a few Middle Tennessee wineries within a nice short drive that are worth checking out:

Open for tasting and tours daily, with a huge variety of wines, from a Chambourcin made completely with Tennessee-grown grapes to a bright and lemony Classic White, sweet Golden Rose dessert wine and a few sparkling choices. If you need an easy excuse: They host twice-monthly Jazz on the Lawn events with free admission and free music.
A great place to try a Southern favorite, Muscadine — though Long Hollow also has a long list of options, from sweet (blackberry wine and strawberry wine) to dry Merlot and Chardonnay. They're open all week for tastings and tours too, and the space itself has a unique charm, modeled after the look of a monastery.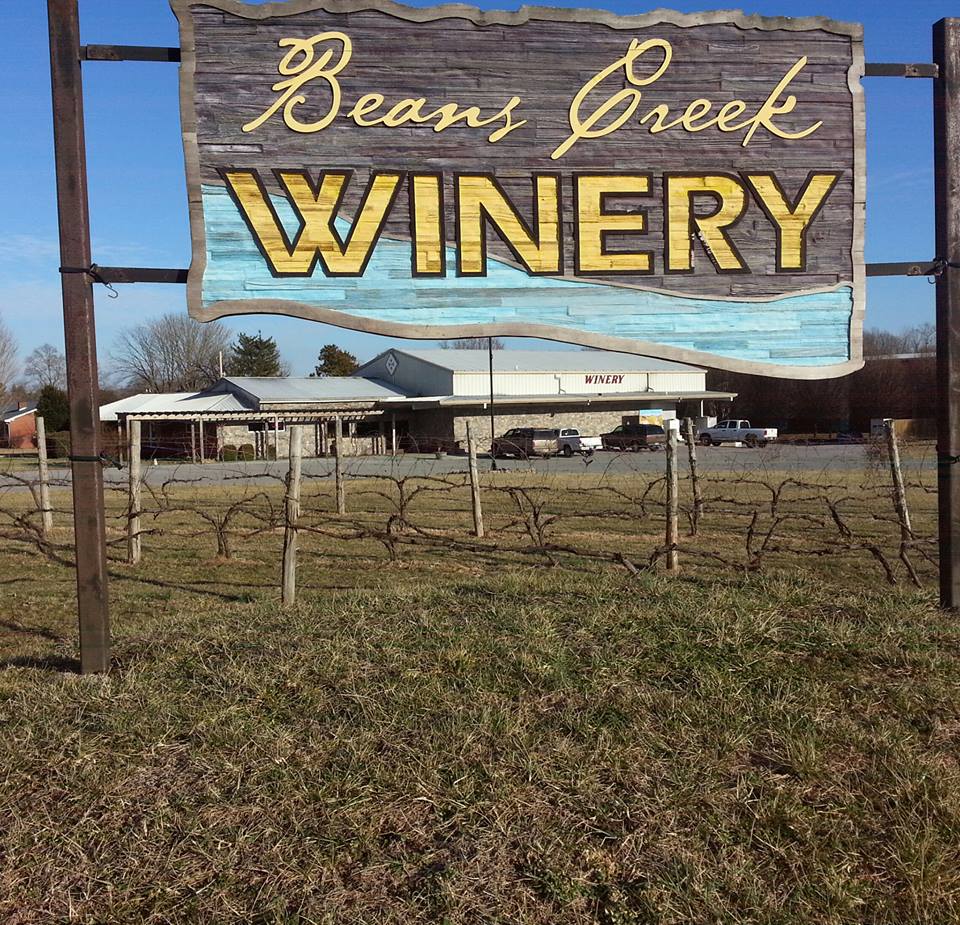 If you've ever driven out to Bonnaroo in Manchester, you've probably passed this place, making "down-home Tennessee" wine since 2004. They specifically focus on fruit that grows well around here, which results in wines like their dry, Tennessee-grown Chardonel and Tennessee Cynthiana (a dry Chambourcin, Cynthiana and Syrah red blend). They're open daily for tastings, and host the Grape Jam Music Series Saturdays from May to October.
The winery part of the historic Belle Meade Plantation has been around since 2009 (it's Nashville's first winery), though homemade wine was part of the mansion's history well before. And along with producing eight different wines (including a Red Muscadine, Merlot, Cabernet, Chardonnay and more), the winery is a non-profit, helping to preserve the Plantation. Tastings are offered all week, and look right above — crazy beautiful, no?
A few months back, I mentioned Arrington Vineyards' Music in the Vines outdoor live jazz series as an ideal part of making the most of spring in Middle Tennessee. I'd honestly extend it well beyond spring, though. Arrington wines have gotten better and better since the winery's 2007 launch (their variety is wide too, but a personal favorite is the KB 612 Cabernet), and the property is thoroughly breathtaking. The tasting rooms can get pretty busy, but the staff has the process worked out like the proverbial well-oiled machine, so you'll generally get in with a little wait, but without any hassle.
About an hour's drive Southwest of Nashville, the Natchez Hills Winery can make a great day and night trip — they have a bed and breakfast just three miles down, on 175 acres of total Tennessee splendor. If you're just headed over for an afternoon of tasting, though, you'll have lots to try, including a French-style Sunset Blush and their Riesling-like Symphony. Bonus: They also have a conveniently close tasting room at Fontanel (4225 Whites Creek Pike), if you're not up for the hour drive.
Have you stopped by any of these Middle Tennessee wineries? Have another local favorite? Hit our Facebook page if you'd like to share your Tennessee wine expertise.
Author:
TJ Anderson
Phone:
615-364-1530
Dated:
August 4th 2015
Views:
1,615
About TJ: TJ Anderson is a Nashville Realtor with Benchmark Realty who's helped countless clients both buy a h...