My 2017 March Madness Brackets
by TJ Anderson
I'm more of a football and golf guy, so the whole March Madness thing doesn't necessarily get me as much as other major sports events. Chances I'll get a bracket filled out before the First Round gets going: slim.
Here's where I am on top of brackets though: See above, in our newest home for sale in Woodbine. I wanted to work in open shelving to add function but still leave the space open and accessible. I was really particular about the aesthetics, too, since shelving like that can be a fantastic focal point, and I wanted that focus to be a good, solid "wow."
I think it was achieved, personally, in part because those particular shelf brackets are ornate enough to be interesting, but elegant enough to be classic. Swish?
Hey, I fully recognize that this is corny. But I'm deep in design mode for more Nashville homes, so, please: Check out my brackets. March Madness, in the world of TJ Anderson Homes.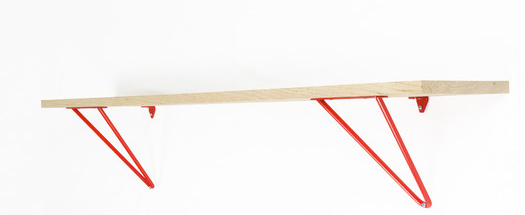 If you're working with a midcentury modern design, hairpin legs are probably popping up in your furniture inspiration. And these would fit well, letting the wood you choose take most of the attention but still adding a little hairpin pop. I'd probably choose black or white for flexibility, but the option of some bold color, like this, is an enticing one.
I'll be the first to admit that Anthropologie can get a little precious. But they nail it fairly often with stuff like cabinet pulls and hooks, and the occasional shelf bracket. These Sela Brackets feel a little Art Deco to me, and they're not going to work in every space — but for a kitchen that wants some modernist flair, I think they'd be really impressive.
In an industrial-leaning loft space, you can get away with something really rugged, like these steel pipe shelf brackets. DIY-ing this is totally possible, and fairly easy (here's how to make a more involved option, via Fixer Upper's Joanna Gaines), but if you don't have the time or don't feel like it, you can easily buy pre-assembled brackets (and support a small business) on Etsy.
I'll admit I'm not a regular Urban Outfitters shopper these days, but I still think you can cherrypick home accents there that confidently cross over the "dorm-chic" line and land closer to fun and youthful but still presentable. Like this leather strap shelf (the shelf itself comes with, here). I could easily see these in an East Nashville or Germantown kitchen, holding on to some prized bar essentials.
With a historic home in Nashville, I'll often check places like Preservation Station on 8th to find antiques with the right aesthetic. But antiques are a luck-of-the-draw thing. House of Antique Hardware is a good backup, with reproductions of all kinds of hardware, from doorknobs to corbels. Pieces that they carry range from really ornate, like this Victorian-inspired bracket cast from an 1880s bracket, to really simple, across most design eras.
Understated, elegant. I'd use something like this with a raw-edge wood shelf, to give the wood the stage but not have the brackets totally disappear. Signature Hardware is another good resource if you need to explore a lot of options that might fit in a historic-inspired design, especially if what you want is really over the top.
These are a little insane, I know. But there's a modern farmhouse out there that needs a few touches of weathered texture and a pop of patina, and there, they'd do the job admirably. Especially if the shelves themselves were simple and smooth, to defer the limelight to the brackets.
What's your take on these — mix of scores/air balls? If you have some favorite places to hunt for fixtures/hardware, I'd love to hear about them.
And if you're about to start looking to buy a home in Nashville (or nearby) to put your style stamp on, please reach out and let me know what's on your wish list — I'd love to help.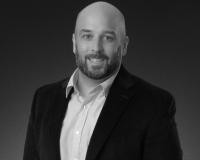 Author:
TJ Anderson
Phone:
615-364-1530
Dated:
March 15th 2017
Views:
586
About TJ: TJ Anderson is a Nashville Realtor with Benchmark Realty who's helped countless clients both buy a h...