My Fall Home Maintenance Checklist
By TJ Anderson
You might be a little distracted, what with it being shorts-and-T-shirt weather on Halloween, but theoretically, it's about to get cold. And once you've wrapped up with trick or treating, it's worth getting into winterizing mode at your home.
In Nashville, we don't get hit by Jack Frost quite as intensely as, say, Boston, but we get our share of freezing weather, and it doesn't take much to do some damage to your property, or to your checkbook.
If you don't already have a fall home-prep checklist pulled together, here's mine — it's fairly comprehensive, but let me know if you have extra
suggestions too.
Fall home maintenance checklist
CHECK FOR GAPS AND CRACKS
This helps all year, really, but I schedule my annual check-for-air-leaks time for early fall. Particularly if you have an older home, damaged/missing caulk around doors and windows and other gaps can be a huge source of wasted energy and wasted money, letting your warm air out and cool air in. The U.S. Department of Energy says that a 1/8-inch gap around your door can let as much air in as a hole almost as thick as a baseball bat. This stuff is a pretty easy (and cheap) fix, even for DIYers who aren't particularly practiced. Look around the house for gaps and cracks (pay particular attention to doors, windows, where siding and masonry meet and around pipes/wires), and make repairs with weatherstripping and caulk. If you're not sure what to use for your particularly problem areas, ask the folks at your hardware store for specific product recommendations; they're usually good about pointing the way.
PUT AWAY THAT WINDOW AC UNIT
If you have a window AC in your upstairs bonus room or the like, pull it out and put it away, if you can — lots of potential energy/heat loss there. If you can't remove and store it, bring your caulking gun/weatherstripping in that direction too.
GET YOUR FURNACE SERVICED
Your heating system is a huge investment, and the best way to keep it running well for as long as possible: changing your air filters monthly, and getting the system serviced annually, before you flip the heat on for the winter. An inspection/cleaning won't be too expensive, and should help keep you warm through the winter months, without furnace freakouts.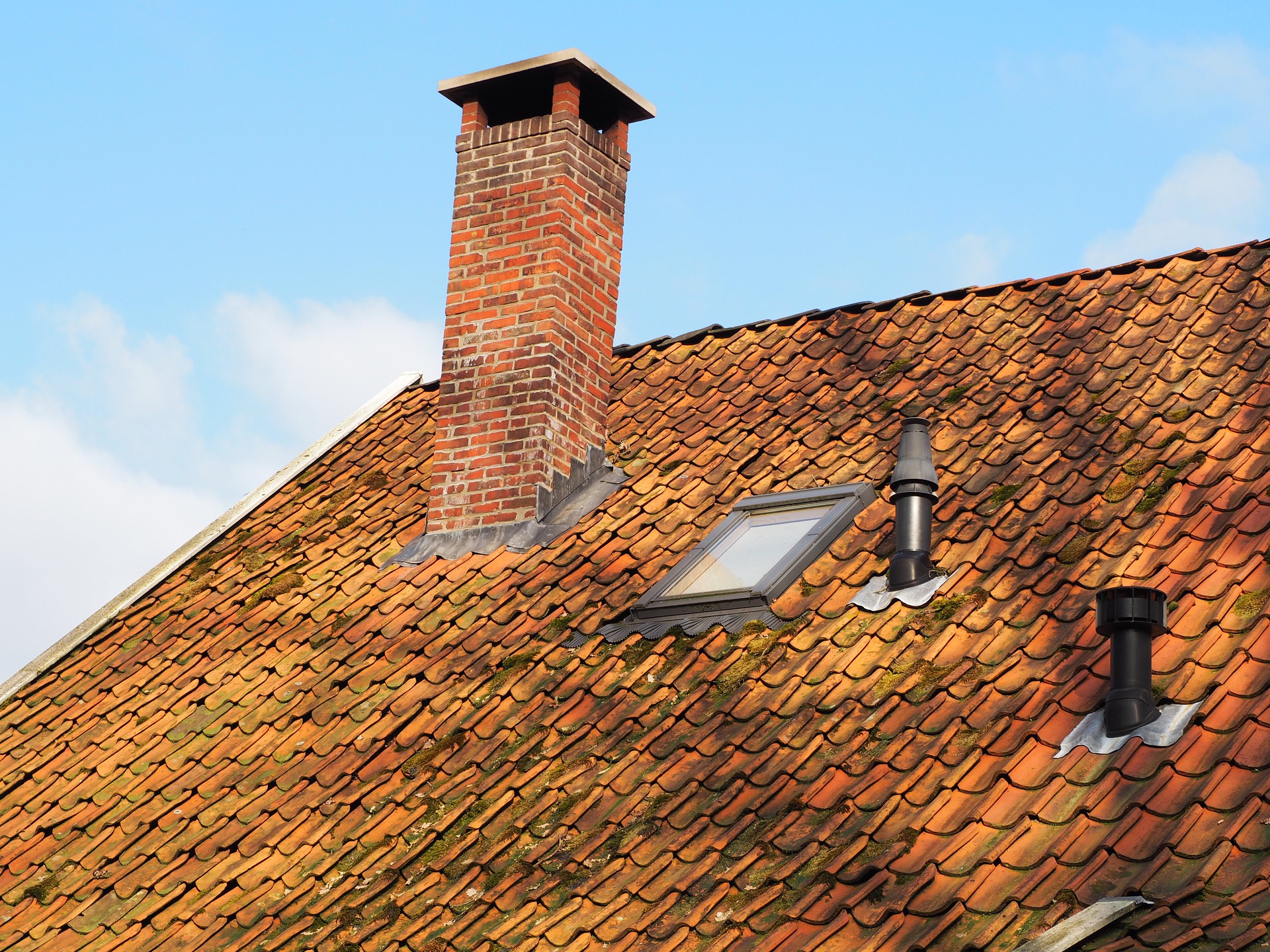 MAKE SURE YOUR ROOF IS IN FIGHTING SHAPE
I don't get my roof checked out every year, but if you have reason to believe you might have some loose/curled shingles, flashing/vent issues or a tiny leak, getting that sorted before the winter is a must. Once ice and snow gets into the picture, small problems become big ones, and repairs become 10 times as difficult.
CALL THE CHIMNEY SWEEP
If you have a fireplace — gas or wood — this is a must: Have your chimney inspected every year, before you start getting fires going again. Creosote build-up from a wood-burning fireplace can be a huge fire hazard, and cracks/gaps/leaks other chimney issues can create a CO hazard. A chimney pro can make sure everything is in proper working order, sweep the chimney if needed and let you know if any repairs are necessary, so you can warm your toes comfortably and safely.
DO A SAFETY CHECK
I tend to think of firing up the heat and the fireplace as a good reminder to do our annual safety check around the house. Your smoke and carbon monoxide detectors need new batteries and a quick test every year — and if they're over a decade old, they should be replaced.
FLIP YOUR FAN SWITCH
Have ceiling fans? Check out the direction switch on its body — they should be moving forward/counterclockwise in the summer to pull warm air up, reverse/clockwise in the winter to push warm air down. You might be surprised at how much extra warmth you can get out of your fan (and the energy you can save in the process).
PUT AWAY HOSES, DRAIN OUTDOOR FAUCETS
Since you won't be watering the lawn until things warm up again, disconnect hoses and put them away, and if your home has a shut-off for the external faucets, shut it off and drain those faucets. That'll help ensure that you don't end up with frozen pipes, and big headaches.
ADDRESS YOUR OUTDOOR ENTERTAINMENT AREAS
Whether you have a deck, patio or both, your outdoor entertainment areas need a little pre-winter attention. If you have a wood deck, cleaning, sanding and sealing protects the wood against the snow and ice. If you have a concrete patio, patching cracks will make sure moisture doesn't weave its way in, freeze and expand and turn small cracks into big ones. (While you're at it, I'd take a look at your driveway/any other concrete walkways, for the same reason.) For small cracks, repairs are usually as easy as hitting things with a wire brush to clear away loose material, then using concrete patch (easy to find at hardware stores). But if you're unsure, call a pro — those kinds of repairs aren't usually massive ticket items. Before you call the job outside done, I'd also cover any furniture (store it inside/in a shed if possible), and empty out any pots you'd like to use again — clay and plastic pots also tend to explode when water in wet soil freezes.
FEED/PATCH YOUR LAWN
When you get ready to put the mower away for the winter, consider doing a few things to ensure that the lawn's green and healthy next spring. Reseed any bare patches, and put down some fall fertilizer. You can find the latter at just about any hardware store — slow-release fertilizer with lots of nitrogen will give your lawn's roots what it needs to sleep easy all winter and wake up happy and green when the warm weather returns.
CLEAN YOUR GUTTERS AND DOWNSPOUTS
I'd put this on the nearing-end-of-fall list, for once the trees are a little more bare, but it's hugely important. When snow/ice do fall in Nashville, you want everything to melt and effectively route off your roof, and away from your home. Clogged gutters hold water, freeze and leave you with potential damage to your roof, fascia and soffit and/or the gutters themselves. So get those gutters emptied, cleaned and ready for whatever Mother Nature decides to throw at them.
Those are my main fall home maintenance to-do list items. Any key items you think I'm missing? Let me know!
And if you're spending your fall looking for a new home, give me a call or send me an email — I'd love to help!
Author:
TJ Anderson
Phone:
615-364-1530
Dated:
October 31st 2016
Views:
266
About TJ: TJ Anderson is a Nashville Realtor with Benchmark Realty who's helped countless clients both buy a h...