Nashville: A Tech Start Up Lauch Pad
by T.J. Anderson
Nashville is the seventh fastest growing city in America. Tennessee is the fourth best state for business. And there's a high percentage of young people who live here. These are just a few of the reasons that Nashville is being called an it city for those looking to get a technology startup going. Who says so? Jumpstart Foundry (JSF). Never heard of it? Based in Nashville, it's a 14-week, mentor-driven business acceleration program that's been fast-tracking the growth of tech-oriented startup businesses since 2010.
Give your start-up an unfair advantage is their motto—and for good reason. Companies in the Jumpstart program receive $15,000 in seed funding, in addition to gobs and gobs of training and personal mentorship from industry leaders over 14-weeks, during which companies will work 12-15 hours/day for six days per week—totaling 18 months of accelerated business progress in approximately three months.
The JSF website explains, We've proven that [$15,000] is plenty of money to survive for three months and to crank out a substantial prototype so you can get to the next level. You also get a nice workspace, legal services and all the perks of the Global Accelerator Network and F6S—totaling somewhere around $500K in potential benefits. Finally, you'll receive immeasurable value in the connections and advice that you'll receive when you start your company with Jumpstart Foundry, and also in the opportunity to pitch to angel investors and venture capitalists in small groups throughout the program and in grand fashion at the end of the program during our Investor Day showcase (attended by 400-500 angels and VCs).
Here's what the 14-week program looks like:
Week 1: Who is the Customer, and why do they need you?
Week 2: Rapid Market Validation and Prototyping (SquaredCircle)
Week 3: Roadmap for Customer Development
Week 4: Being Data Driven – Know your business drivers, Stay Honest and Transparent
Week 5: Building the A-Team – Key Roles, Advisory Boards, Mentors
Week 6: The Customer's Solution – Product Vision and Design Focus
Week 7: Competition (Analysis / Five Forces) / Differentiation (Being Novel) / IP
Week 8: Getting to the Market – Distribution, Message, Audience
Week 9: Pricing and Packaging
Week 10: Customer Pilots – Securing Commitments to Use / Purchase
Week 11: Projecting Sales – Building a Pipeline
Week 12: The Financial and Operational Plan – Assumptions, Cash Flow, P&L
Week 13: The Art and Science Of Pitching, Angel Financing and Term Sheets
Week 14: Refining the Message & Launch Plan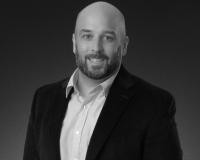 Author:
TJ Anderson
Phone:
615-364-1530
Dated:
April 17th 2013
Views:
977
About TJ: TJ Anderson is a Nashville Realtor with Benchmark Realty who's helped countless clients both buy a h...