Nashville Adoptable Dogs And Other Ways To Help
by TJ Anderson
If you read my post about things I'm looking forward to in 2015, you'll notice that doing more to help Nashville shelter dogs is on my agenda. A piece of great news on that topic that I read today: MACC's "Black Friday" adoption event — which I blogged about in November — was a huge success, with 51 pets finding their forever homes and the adoption floor getting emptied. That's a note I'm beyond happy to close 2014 on.
But new adoptable dogs are always coming to MACC, and always hoping to find new loving families. And as we move into 2015, I'm continuing something I've been doing for a while now: If you adopt or foster a MACC dog, I'll happily sponsor and cover the fees to spring your new buddy.
A few other ways to help shelter dogs that I wanted to make sure to spotlight: volunteering and/or contributing to MACC's Amazon wish list.
If you're looking for a way to stay active while doing something awesome, check out one of MACC's upcoming Volunteer Information Sessions, where you'll learn about things you can do to help, including walking these adoptable dogs. (And you'll be hard-pressed to find a more passionate thanks from any other gift recipient in 2015.)
Sessions are held from 10 a.m. to noon at MACC, and the following dates are on the schedule for 2015:
January 10
February 7
March 14
April 11
May 9
June 20
July 18
August 8
September 5
October 10
November 14
December 5
If you're looking to help but are more strapped for time, snagging something from MACC's wish list is an easy (and extremely helpful) way to fill some ongoing needs, from toys to harnesses to crates.
The most mutually rewarding kind of help, though, is adoption, and if you're looking to start 2015 by bringing a new best friend into your family, I'd be truly honored to help. Reach out to info@tjandersonhomes.com.
Here are a few of MACC's adoptable pets of the week:


DARLA
She's a 3-year-old pit mix, and a sweetheart who loves people. Learn more about Darla.


PATTON
You probably get the sense from his expression: 2-year-old Rottweiler mix Patton is a super happy guy who loves to stick with his people. Learn more about Patton.


POPPY
Poppy's still a young guy at 8 months, and the folks at MACC think he's a tall, dark and handsome lab mix. Learn more about Poppy.
MACC dogs are spayed/neutered and have their rabies license and up-to-date vaccinations — all they need, really, is their family. Please let me know if you're planning to adopt or foster!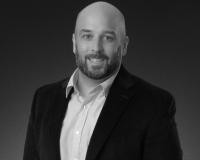 Author:
TJ Anderson
Phone:
615-364-1530
Dated:
December 31st 2014
Views:
1,021
About TJ: TJ Anderson is a Nashville Realtor with Benchmark Realty who's helped countless clients both buy a h...