Nashville Area Homes That Let Purple Reign
by TJ Anderson
Last month, I was pondering the power of simple black and white when it comes to color choices for a home. But right now — like most everyone else in the world — I'm thinking about purple.
There probably isn't another person in the world who's owned a color in the general consciousness the way Prince owns purple, and as colors go, it's always suited him — a blend of strength and sensitivity, boldness and class, with a big dose of love. I'd guess that 50 years from now, when someone sees a purple house, they'll think of Prince, like I am, even if they weren't alive while he was.
Anyhow, while the planet's mind is on the Purple One, and I'm in the middle of finding homes for clients, the versatile power of purple is popping into my mind again and again. It's a color that has a lot of personality, so it needs to be wielded carefully. But done well, it's dynamic and timeless. Again, fitting.
Check out these homes in the Nashville area that I think do Prince proud.
$699,999
Usually, I'd say to save your bolder exterior color choices for something like the front door or the trim. But as your main exterior color, with the right home and the right shade, it can feel all kinds of right. Case in point: this 1921 bungalow in Lockeland Springs. That soft purple, paired with the pale green on the door, sidelights and transom, feels period appropriate, full of personality but fittingly subtle, and, I think, totally beautiful.
$409,900
Bringing trim personality to a red-brick facade has its challenges: you want to honor the classic brick by not fighting with it, but not disappearing into it, either. And that can limit your successful color choices, if, say, black or white aren't gonna do it for you. For my money, something in the deep purple/eggplant world — like on this home in Brentwood — always seems to look elegant and timeless, without being predictable.
$1,295,000
Used to accent — like in the curtains and couch at this stylish 12 South renovation — a smoky purple can bring much-needed softness to a space. That brick fireplace is great, though it makes the room feel pretty muscular. The design here rounds things out, without making the space feel overly feminine or masculine.
$500,000
They didn't shy away from color in this historic East Nashville home. That's not everyone's thing — hence the general recommendation of leaning toward neutrals when you're thinking about selling your home. But when we're talking about a historic home (this one was built in 1924), big color suits the timeframe (it wasn't unusual in the early 1900s for each room in a home to be painted a different color), and it feels like more color suits the bones, too. The lavender in this bathroom, paired with white wainscoting, gives the space a soft femininity that's calming, and a little frozen in time, in a nice way.
What are your feelings: Thumbs up or down on purple as a paint or furniture color? Feeling drawn in by any of these homes? If any of these suit your needs — or you want help finding something that does — give me a call or drop me an email.
Properties are listed with their own respective real estate firms, and not under agreement with TJ Anderson and/or Benchmark Realty, LLC.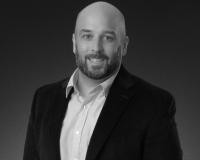 Author:
TJ Anderson
Phone:
615-364-1530
Dated:
April 25th 2016
Views:
736
About TJ: TJ Anderson is a Nashville Realtor with Benchmark Realty who's helped countless clients both buy a h...