Nashville Area Wines To Pair With Your Thanksgiving Dinner
by TJ Anderson
OK, now that Election Day is over, bring on the wine.
Middle Tennessee is still a good ways off from being considered a winery hotspot, but, like I wrote last year, there's a growing contingent of Nashville-area wineries that are totally worth checking out, many for the landscape as much as the flavors.
Since Thanksgiving is coming up, and this is probably a good year to have wine on hand, I've pulled together a list of local wines that'll (so the experts say) go well with the classic components of your Thanksgiving meal. I like shopping local, I like Thanksgiving, and I like wine. So I liked this challenge. (I'm not a sommelier, exactly, so I dug around the Internet and consulted with some wine pros for direction.) Hope you like my suggestions.
Nashville-area wines to pair with your Thanksgiving meal
pair with turkey
The classic Thanksgiving turkey can kind of be like a blank canvas, so the pros tend to say that the best main-dish wine totally depends on how you prepare your bird. We're gonna go for a roasted bird heavy on the herbs, and my sleuthing says a Pinot Noir is the best way to go, to complement the rich flavors but not overtake the turkey. Local option: City Winery Nashville has their 2014 Music City Pinot Noir, which they call "bold but approachable."
$28 from City Winery Nashville, 609 Lafayette Street
pair with ham
Wine experts say that the salty richness of ham benefits from a wine that has a little bit of sweetness and acidity, like a Riesling or Rosé. Locally, you might snag the Trio from Beachaven Winery in Clarksville. It's a mix of Riesling, Muscat and Barbera, with fruity sweetness.
Beachaven Vineyards & Winery, 1100 Dunlop Lane, Clarksville, Tenn.
pair with mashed potatoes
Mashed potatoes are another potentially blank canvas, but you're in the south, so I'm gonna guess what's on your table is rich and wonderfully fatty. A Chardonnay can stand up to/make good friends with the butteriness. Arrington Vineyards in Arrington has a bunch of pretty good selections at their place, including a creamy and smooth Chardonnay 2015.
$21.99 Arrington Vineyards, 6211 Patton Rd., Arrington, Tenn.
pair with dressing
Particularly if you have cornbread dressing on the table, a dry or off-dry Chenin Blanc is apparently the way to go, to smooth out spices and complement sweetness. Belle Meade Winery has a Race Day White 2015 Chenin Blanc, made right here in Nashville (in Belle Meade, specifically).
$25.99, Belle Meade Plantation, 5025 Harding Pike, Nashville
pair with cranberry sauce
To stand up to tart cranberry sauce, the recommendations I found leaned toward bubbly Prosecco or a dry Rosé. As it happens, Beans Creek Winery in Manchester, Tenn., has a Sparkling Rosé that they specifically recommend pairing with cranberry.
$24.95, Beans Creek Winery 426 Ragsdale Road, Manchester, Tenn.
pair with pumpkin pie
Why stop at the main meal, right? When you get to dessert, your pumpkin pie's best friend is a late-harvest wine that's picked up enough sweetness to complement the pumpkin spice, but not so much that you're downing a sugar bomb. Riesling, Gewurztraminer and Chenin Blanc all got called out in the stuff I read. DelMonaco Winery & Vineyards in Baxter, Tenn., has a Riesling that might fit the bill, with a mix of delicate sweetness and refreshing acidity.
DelMonaco Winery & Vinyards, 600 Lance Drive, Baxter, Tenn.
Just one for the whole thing

Prefer not to get overly complicated? I don't blame you. A lot of the sommelier advice I saw pointed toward a Gewürztraminer with enough spiciness and dryness to mix well with the diverse flavors on the Thanksgiving table. Centerville and Nashville's Grinders Switch Winery has a Magnolia White dry Gewurztraminer that they say pairs excellently with "a group of friends." So you Friendsgiving partiers: Maybe this one's for you.
$19.99, Grinders Switch Winery, 1310 Clinton Street, Suite 125, Nashville
Hope one or several of these make it to your Thanksgiving celebration. If I can help you find a new Nashville-area home to host your holiday gatherings in, reach out and let me know!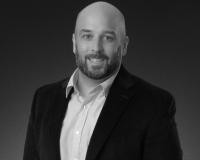 Author:
TJ Anderson
Phone:
615-364-1530
Dated:
November 9th 2016
Views:
680
About TJ: TJ Anderson is a Nashville Realtor with Benchmark Realty who's helped countless clients both buy a h...