Nashville Based Visual Artists Worth Checking Out
by TJ Anderson
Something I really enjoy: supporting the work of my neighbors in Nashville, from Nashville furniture designers to Nashville music-makers. Another thing I really enjoy: home design.
I try to bring those two sensibilities together as often as possible, whether that means buying a Nashville Coloring Book for my coffee table or concocting plans to create an accent wall with Nashville-designed wallpaper.
An obvious addition that I'm aiming to focus on more in 2017: exploring Nashville visual art and Nashville artists.
Art, of course, is a lot more than wall trimming. But when you add original art to your space, your walls become your private gallery, where work that makes you think and feel, in a way that's deeply personal, joins your everyday life.
I've had my eyes open lately for Nashville artists that surprise and grab me on both an emotional and aesthetic level. Here are a few of the names that have emerged at the top of my list of favorites.
Nashville-based artists worth checking out
If you head by East Nashville's Red Arrow Gallery through February 5, 2017, you'll be able to check out the work of Nashville artist Daniel Holland, whose exhibit "Young Professionals" kicked off in mid-January. Up on display are pieces like the above, "Sardinia," that play with texture and color in a way that I find really arresting. If you don't get a chance to make it over there, check out (and/or buy) some more of his work at SaatchiArt.com.
Nashville artist Alic Brock, who works under the name Alic Daniel, bases his art on "calligraphic lines that he calls scribbles." The result is young and wild and imaginative, sort of Keith Haring-esque in its elevation of the energy of graffiti into fine art. He's shown at (and is repped by) The Red Arrow Gallery in East Nashville too, but you might recognize his trademark from the West side. Remember when I wrote about Off the Wall Nashville? His scribbles are displayed prominently on that outdoor street art gallery.
Nashville artist Mary Mooney takes the unusual (and cool) step of letting you wear her work around town — along with creating large, abstract acrylic pieces for framing and hanging, she also cuts down larger paintings into small, still-beautiful miniature ones, then turns those into pendants with brass tops and gold-filled chains. The wearable and wall-able pieces are similarly calming and beautiful, with smoky swirls of color. Another original take: She creates work in hexagon-shaped frames, too, breaking up the squares and rectangles we're used to hanging.
East Nashville artist Brady Haston's work is cool in how it teases with the familiar — in his paintings, you catch branches and body silhouettes that bend and blur into something totally unexpected, with pops of bold color that feel abrupt and energetic. (The above oil on linen piece, "Primitive Structure," is a good example.) He's exhibited at Zeitgeist and Cheekwood and many other Nashville galleries, and he continually pushes the local art scene forward, teaching young artists at Watkins College of Art and Design.
If you're drawn to the bold simplicity of famed abstract artist Mark Rothko, you might also find a favorite in Nashville-based contemporary artist Jeff Green. He's exhibited at a bunch of galleries around town, including The Rymer Gallery and Cumberland Gallery, but even if you're not a gallery-goer, you might've come across his work — in 2015, he was chosen by the Arts at the Airport program, so if you traveled any then, you probably walked by a few of his dynamic, colorful paintings while hoofing it to baggage claim. Pictured above: his piece "Continuum no. 16."
U.K.-born artist Nash works out of a studio in Inglewood, where he creates a mix of "abstract non-representational work." I really like his landscape pieces, like "Whispering Forest II," pictured above — it gives a dreamy, hazy sense of stark winter trees that fires up the imagination and looks really cool. If, while poking around ednashart.com, some of the work seems a little familiar, it might be because you saw it on-screen — some of Nash's work has been used to make sets on the TV show Nashville more homey and artful.
Click on all those images/names above to see more about the individual artists, and/or to bring their work into your space.
On the hunt for a space to put your favorite art in? I'd love to help you track down your Nashville-area dream home. Give me a call or send me an email, and tell me about what you're looking for!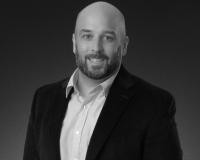 Author:
TJ Anderson
Phone:
615-364-1530
Dated:
January 16th 2017
Views:
847
About TJ: TJ Anderson is a Nashville Realtor with Benchmark Realty who's helped countless clients both buy a h...