Nashville Gift Ideas For Guys
In past years as the holiday season's rolled in, I've gathered up some gift guides stocked with stuff you might snag for the
guys
and
ladies
in your life. This year, I'm putting a little twist on it: a made-in-
Nashville
focus.
It's not hard to find awesome, locally made products these days, and it's only getting easier. So for starters, here are my 12-days-of-Christmas picks for Nashville-bred gifts for guys:


The Salemtown Board Co. handmakes one-of-a-kind cruisers, short boards and long boards right in
Salemtown
, as the name indicates, and trains and employs young folks from the neighborhood to do so. Their boards look great, and are built to be ridden. A lot. (Prices vary from around $170 to around $250, available via the
Salemtown Board Co. website
.)


BlueVine Woodworks test tube spice rack
I have a lot of friends who love to cook and who really appreciate well-designed kitchen tools. This spice rack, made by Nashville's BlueVineWoodworks with a walnut base and test-tube spice holders, gives some real style to an otherwise utilitarian piece of kitchen stuff. ($45, available via
Etsy
.)


I'm a big appreciator of whiskey and of
Nashville's growing distillery scene
, and I'm definitely not alone there. If you have a friend or family member who really likes smoky/peaty scotch, consider gifting them a try of Nashville's Corsair Small Batch Triple Smoke whiskey. To make it, they smoke their barley with peat, beechwood and cherry, and the result is some big flavor. (
Available at various spots around town
.)


If your giftee is a husband/boyfriend/other super-close person whose shoe size and preferences you know, Nashville maker
Nisolo's shoes
are timeless and impeccably made. For a friend or coworker, eye Nisolo's wallets, made with quality materials, classic style and top-notch workmanship too. ($48,
available via the Nisolo website
.)


Get someone you love prepped for the warm-weather tradition of cornhole with a custom-built and custom-painted board, made here at home. Shopping for me, specifically? See above. (Prices vary, more info/quotes at the
Music City Boards site
.)


Messenger bag from Salvage Goods
Nashvillian Clay Bush makes bags, wallets and other creations under the Salvage Goods name, using recycled seat belts — which, as you can imagine, makes them insanely resilient. His messenger bags, complete with seat-buckle straps, make a particularly cool-looking gift. ($200, available via
Salvage Goods Etsy page
.)


Know a cocktail fanatic who could use a little help with their home bar? Nashville's Eli Mason makes great cocktail mixers with a focus on classics, like Old Fashioneds and Mint Juleps. (Including a bonus bottle of booze probably can't hurt either.) (Prices vary from 7.99 to $12.99 depending on mixer, available via
Eli Mason website
and
various stops around town
.)


For the more dapper dudes on your list: Local clothing designers/shop J And HP are known well around town for their lapel flowers — a little pop of extra color and classy-cool for your jackets and blazers. ($29.50, available at
J And HP website
and 717 Porter Rd. in
East Nashville
.)


Nashville's DCXV (the guilty party behind the "I Believe in Nashville" murals) has a perfect piece of wall art for the folks on your list who really, really love this town. ($20 through
DCXV website
.)


The Peter Nappi name is probably best-known in Nashville (and elsewhere) for their luxurious, Nashville-designed but Italian-made boots and shoes. If you're looking for a Peter Nappi design at a lower price point, their belts are also made with luxurious leather, classic aesthetics and fine Italian craftsmanship. ($125, available through
Peter Nappi website
or at 1308 Adams St. in
Germantown
.)


Nashville's Mitchell Bat Co. has only been around since late 2013, but they've already earned a ton of attention in and out of town for their unique bats, balls and more, inspired by the game's heritage. Far as bats go, there are 30-plus designs — odds are one in your giftee's favorite team's colors. ($195, available via
Mitchell Bat Co. website
.)


SRIRACHA2GO
OK, so this isn't local — but I definitely want it in my stocking, which is local. There is literally zero chance you don't know a guy (and/or lady) who's obsessed with wonderful, spicy sriracha, and this'll make it possible to keep the good stuff on hand at all times. ($7, available through
Uncrate.com
.)
I'll check back in shortly with some picks for ladies and kids/parents. Love to hear if any of these catch your eye, too.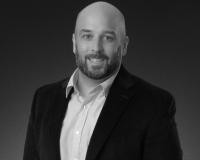 Author:
TJ Anderson
Phone:
615-364-1530
Dated:
November 12th 2014
Views:
3,922
About TJ: TJ Anderson is a Nashville Realtor with Benchmark Realty who's helped countless clients both buy a h...