Painted Concrete Tile Is My Current Home Design Obsession
by TJ Anderson
The finishes are already chosen and going into our latest new build in Woodbine — a little-red-schoolhouse inspired home that might be our favorite project yet.
It won't be the last new Nashville home project we take on, since this work — envisioning, developing and designing houses that become happy homes for new Nashville homeowners — is as much a passion as it is a profession. And I'm always hunting for inspiration; I want every home we work on to be something I have a hard time not moving into myself.
My latest obsession: painted concrete/encaustic tiles. The above photo from House Beautiful is my vision for our next kitchen.
Yes, to be fair, I just said in another post that unusual/bold tile choices can be a return-on-investment gamble. But I'm all for gambling when you have a great hand, and this look, as far as I'm concerned, is a full house.
These tiles are meant to mimic the aesthetic of the encaustic clay tiles that were popular in the Victorian era (and originated even further back), and they tend to make use of traditional patterns, like geometric motifs and floral ones. They're also unique in that, even with bold patterns and colors, they give off a subtle texture that's… well, look up. So cool.
Added benefit of concrete tiles, too: they're environmentally friendly and durable.
If you're liking the look/added benefits as much as I am, I thought I might bring you in on my current window-shopping schemes. Below, a collection of concrete tiles that I'm putting on the short list for the next Nashville home build. The list is ever-growing, so I'd love to hear what you think, too.
Concrete/encaustic tiles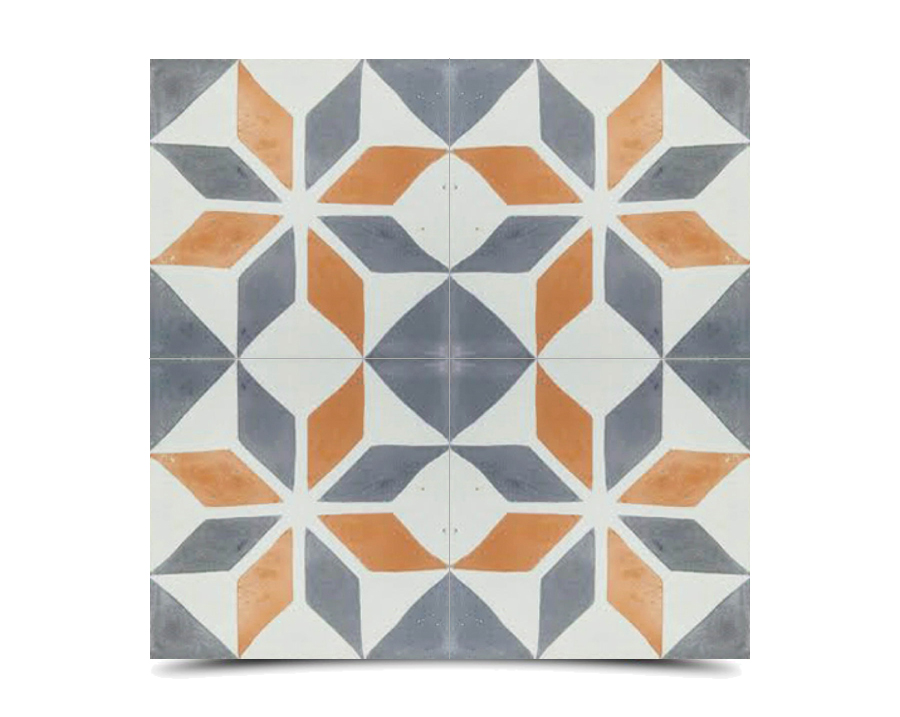 These traditional Assila tiles echo the pattern of my inspiration kitchen, with a different color palette. I'm still deciding on what pops of big color I might want to go with, but I don't hate this rusty orange — you?
Another riff on a traditional pattern, I like clé's Cigar Shop in a single color, like this — it lets the Moroccan-inspired pattern take the fore, without a mix of colors fighting for the spotlight. I think this might overwhelm in a large room, but it could really make a smaller/galley kitchen into something special.
For online inspiration/shopping in one place, I often turn to Houzz.com, which, as it happens, has a fairly good selection of tiles in their shop section, including cement tiles like the above. One of the things I liked about the inspiration kitchen was the color scheme — this is way bolder, but I still think the turquoise, white and gray has a classic appeal, especially paired with stark white cabinets and countertops.
For a bathroom, I'm all about this Madera tile design. They have this pattern in some really bold colors too, if you want to get louder, but personally, I love this subtle gray and white; it'll still stand out against simpler choices (like a timeless subway tile shower) and leave opportunities to bring some big color or design options in with your fixtures and accessories.
Non-traditional/more modern patterns can really work with this material too — I love this angular Zanzibar tile from Cement Tile Source as a backsplash. It has a lot of movement, but in classic black and white, it doesn't feel overdone. And if you're looking to go really simple and clean everywhere else, from cabinets to fixtures, there's your focal point.
What's your feeling on the encaustic-style cement tile look? Could you see something like this in your home? I'd love to hear your thoughts.
If you'd like to stay up to date on our latest projects and latest listings, follow us on Instagram/Facebook, and/or sign up on our homepage for e-mail alerts. You can always give me a call or an email, too — I'd be glad to update you on the latest homes we're working on or with.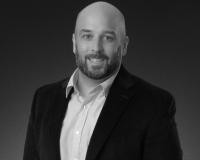 Author:
TJ Anderson
Phone:
615-364-1530
Dated:
November 30th 2016
Views:
1,185
About TJ: TJ Anderson is a Nashville Realtor with Benchmark Realty who's helped countless clients both buy a h...