Planting A Nashville Herb Garden That Mosquitoes Wont Like
by TJ Anderson
When it comes to investing in my home in Nashville, I'm a fan of squeezing as much benefit as possible from every dollar, and every hour of sweat.
If I'm going to take on home renovations, it's going to be partly because I'll enjoy it, partly because I see an added bonus — like the basement overhaul I did about a year ago, which gave me extra workspace and added square footage. Right now, it's a big win. If I ever decide to sell the home, another win.
That's part of what informed my research on edible gardening recently — I like the idea that my hours of digging in the dirt might not only make my home look good, but net me a salad or two too.
This week, I have a bonus scheme to the bonus in mind: While we plan out planting an herb garden, I'm picking out options that'll not only feed into some recipes, but help annoy some of the worst neighbors we have in The South too: mosquitoes.
Below, a few herbs/options on my list that, according to various plant-focused outlets on the Internet, have mosquito-repelling properties.
Basil
Lots of good reasons to plant basil in your herb garden. Pesto. Caprese salad. It's also pretty easy and hardy. Added benefits I've read about, too: Particularly if you grow lemon basil or cinnamon basil, you can use the leaves as bug repellant, instead of dousing yourself with something in an aerosol can. I've seen some pretty involved basil-based repellant recipes, but crushing some leaves and rubbing them on your exposed arms reportedly does some good, too.
Rosemary
I mentioned already that I love using rosemary for ground cover and fragrance in landscaping projects. Isn't bad with chicken and potatoes, either. Apparently mosquitoes don't hold it in such high regard — the growing plants and cuttings are said to have repellent qualities, so you can always keep a potted rosemary plant on your deck, or cut some off to put in a vase for outdoor dining. Another option I've read about: If you have a fire pit, you can throw some rosemary in the flames. It'll smell good to you, but not to mosquitoes.
Peppermint
According to the American College of Healthcare Sciences, peppermint is "a natural insecticide that kills as well as repels mosquitoes." Cool. If you decide to grow it, I've seen a few different approaches to using it for that purpose — like mixing leaves with rubbing alcohol to make a repellent spray, or simply crushing the leaves and rubbing the oils on exposed areas. Along with that, there's always homemade mint tea.
Oregano
Super fragrant and easy to grow, oregano is said to be among the herbs with scents that naturally put off the bugs, so no need to rub it on you — if you have it potted or planted near where you hang out, you'll supposedly reap the bug-busting benefits. Either way, if you're into Mediterranean flavors, having oregano around is a pretty good thing.
Lavender
Here's another one with a fragrance we love, but that bugs apparently don't like so much. I've seen a lot of recommendations for pots and planters with lavender around doors, windows and outdoor entertainment areas to keep your parties bite-free. You can cook with it, too, though there's a difference between garden-variety lavender and culinary lavender. I'm told English Lavender is among the best bets for the latter.
Garlic
OK so not an herb, but it's said to be a good addition to an herb garden on a pest level — mice and rabbits don't like it too much. Numerous companies use it in mosquito repellents/barriers too. At home, you can make a repellent oil with garlic, but if you're in a pinch, you can also apparently just rub some on your skin — an advisor for the American Mosquito Control Association told ABC News that it'll work for about 20-40 minutes (though he noted that you'd probably repel the people around you, too).
Caveat: My expertise is in Nashville real estate, not botany, so I can't promise that any of this will chase away your mosquito population. The most consistently effective thing, according to the experts, is starving the bugs of breeding grounds by making sure there's no standing water around your property. But I figure, worst-case scenario with these herb-garden options, they don't do much for my mosquitoes, but still help out a few sauces and stuff.
If this interested you, check out my post on edible gardening — it might catch your attention too.
Are you in the market for a new Nashville home so you can start your spring gardening? I'd love to help you find it. Call or email TJ Anderson Homes if you need help tracking down a home that fits your wish list!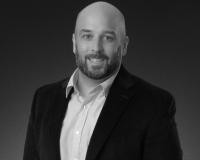 Author:
TJ Anderson
Phone:
615-364-1530
Dated:
March 27th 2017
Views:
643
About TJ: TJ Anderson is a Nashville Realtor with Benchmark Realty who's helped countless clients both buy a h...