Pricing And Toothpaste Free Sinks
by T.J. Anderson
How about a little real estate truth smacking you in the face, shall we?
Yes, your house is AMAZING! The colors are perfect, and you have used your Pinterest skills to perfection. The honey-do list is complete, the pantry is organized, and you are officially living on a movie set, devoid of the lifestyle you used to know and love.
Your house is magazine quality and your living situation is uncomfortable, right down to cleaning the toothpaste out of the sink....err.....EVERYTIME. this can only mean one thing:
YOUR HOUSE IS ON THE MARKET!!
So, kudos to you on your determination to sell, and your willingness to play the part. Now, enough of the praise.
GET REAL ABOUT ACTUALLY SELLING!!
What do I actually mean about get real? Well, first off, you don't win any awards for setting a home sales record, and neither do I. Your neighbors, or shall we say, old neighbors, will not be impressed, and nor should you care...you will have NEW neighbors.
Look, it is all about the BOTTOM LINE. What you net as a seller is 1,000 times more important than what you sell for. I have saved many clients a lot more money by pricing at market or a little below, in an effort to get a quicker, more solid offer.
Take this example:
2 Houses: Chadwick & Tristan (ridiculous first names that embody unrealistic home expectations)
1 Neighborhood
Most recent comparable sold for $250,000.
Chadwick hires an agent that is more concerned with a sign in the yard than actually doing the research. The listing goes live, complete with instagrammed, iPhone photos, and a list price of $275,000. Chadwick is thrilled as he walks his dog and tells all his neighbors what his house is LISTED for. Good for him! He even seems to still be happy as he writes that monthly mortgage check of $1,500.00. Oh, and don't forget the utilities, insurance, and his Directtv Gameplan package.
Now, how about Tristan? Well, Tristan contacted me. I asked him some very simple questions:
What is your mortgage payoff?
What are your goals with the net payoff (credit cards, student loans, other debt)
What is your monthly house expense?
So, what information did I get? I got a starting and an end point for this seller. Now, I have the comparables for the neighborhood.
***ALERT***
Foreclosures and Short Sales are not taboo anymore, and we cannot discount the role they play in comparable pricing as we have in the past.
Now, Tristan and I have a trust in each other. I trust that he will do what I suggest, and he trusts that I will smack him in the face with the truth about the market. If your agent does not beat you up with the reality of the market today, I suggest interviewing others. A yes-agent will not do.
Tristan has all the same expenses as Chadwick, but he listened, and took the advice. He listed for $249,000, right at the latest comparable price. Chadwick snickered as he saw buyers come in and out of both houses.
Mine is MORE expensive, thus BETTER he thought. Tristan was loving his neighbor having the home on the market as itt drew buyers into the neighborhood.
So, can you guess what happened? The two met at the mailbox, as Chadwick was mailing his mortgage payment (probably uses online bill pay, but just go with it, ok?) and Tristan was mailing his change of address form, having sold his place.
The simple math?
Tristan:
Listed for $249,000
Sold for $245,000 after one month including $1,500 payment.
Pay off: $180,000
Net after expenses: $50,000
Chadwick:
Listed for $275,000
On the market for 6 months: $9,000 in mortgage payments
Sold for $240,000
Pay off: $180,000
Net after expenses and TIME on market: $35,000
SEE WHAT HAPPENED THERE?
Well, besides Chadwick calling me to sell his house, he finally met the market valuation, after months of stubborness and bad information.
Here's the deal:
Selling a home is tough, both mentally, and in a lot of cases, financially. Do it right from the start. Listening can be painful, but it can save a good amount of money and grief.
Now, go clean your toothpaste holder...slacker :-)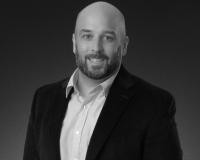 Author:
TJ Anderson
Phone:
615-364-1530
Dated:
March 21st 2013
Views:
970
About TJ: TJ Anderson is a Nashville Realtor with Benchmark Realty who's helped countless clients both buy a h...