Quartz Is Now The Top Choice For Countertops
by TJ Anderson
Home-focused site Apartment Therapy always has worthwhile insights on home-design trends. Like this one, from this week, pointing out the rise of quartz as the countertop material of choice.
This isn't a brand-new happening — quartz has been on the rise for a good while, as homeowners have focused attention on finding countertop options that offer the upscale look they want with the ease of maintenance they need.
Not super familiar? Here's a quartz countertop overview:
What Quartz is:
Quartz countertops are stone, essentially — they usually consist ground-up quartz (a natural mineral), plus resin/polymers and pigment to combine/solidify, in about a 90/10 percent combination. The resulting surface is hard and sleek like natural stone, but with maintenance properties that make it preferable for a lot of homeowners and homebuyers.
Why people like it:
— Aesthetics
So, first things first: Quartz wasn't always the optimal aesthetic option, but advances in fabrication have come a long, long way. You can find quartz designs now that mimic the consistent speckling or variegated swirls of granite, or the graceful veining in marble. You can also find bold colors, simple and subtle shades — odds are whatever style you're drawn to, there's something in the Quartz pantheon that'll fit.
— Durability
I love, love, love the look of marble and granite — there are so many beautiful options to choose from, and both materials really beam luxury. These days, though, like I said, quartz looks fantastic too, and meanwhile, it's far less fragile than natural stone. You don't have to reseal it routinely, and it's resistant to stains and chips/cracks and scratches, so you don't have to feel like you're wearing oven mitts and kid gloves in the kitchen. Anyone who's accidentally gotten a deep red wine stain on gorgeous (and expensive) marble knows how soothing this is.
— Environmental benefits
There are greener countertop options out there, like say, recycled terrazzo, but there are environmental pluses to going with quartz. Natural stone like marble and granite has to be dug out of a quarry and transported in heavy slabs, which requires a lot of energy. Quartz, meanwhile, being manufactured with a mix of materials, can be less taxing in that department. Quartz itself is one of the most abundant minerals on the planet, too. HGTV has some more info about countertop materials and environmental concerns, if you want to dig deeper. There's no perfect choice, but if environmental impact is a concern of yours, you could do worse than quartz.
The downside:
Quartz isn't your cheapest option. You'll usually see quotes that run a little higher than granite and marble, around the price of concrete. Just to give a rough idea, here are some average per-square-foot estimates for Nashville from HomeWyse, which is a pretty decent site to play with for rough ideas of home-renovation costs.
tile countertop, installed: $11.62 to $20.49
laminate countertop, installed: $27.50 to $42.25
butcher block countertop, installed: $44.11 to $62.19
granite countertop, installed: $62.73 to $92.07
marble countertop, installed: $66.95 to $97.38
quartz countertop, installed: $78.78 to $103.06
concrete countertop, installed: $76.16 to $109.31
Definitely something to think about, but if the popularity of quartz countertops continues its upward thrust, it could be a strong selling point should you decide to put your Nashville home on the market down the line.
Into getting a better look at quartz countertops in action? Here are a few home listings I found in the Nashville area that have them in place:
5207 Park Ave
Nashville, TN 37209
$380,000
When you're renovating a smaller home, I'm always a fan of going for quality materials that really make a space special, and they definitely seem to have leaned that way in refreshing this Sylvan Park cottage. It's a 2-bed, 1-bath with 1200 square feet, and they really made the most of every inch, with lots of cool details, from the big soaker tub in the bath to the beadboard/beams on the ceiling and granite-look quartz countertops in the kitchen.
5006 Longstreet Dr
Brentwood, TN 37027
$574,000
These homeowners did a really nice job of bringing this 1988 Brentwood build into 2017, with smart renovations in key spaces — like this totally redone kitchen, with sleek white quartz countertops, shaker cabinets, stainless appliances and cool barn doors. That flat one-acre property is a wow, too.
614 McFerrin Ave
Nashville, TN 37206
$650,000
There are two kitchens in this large East Nashville home listing (one in an attached apartment that could serve as an in-law suite or income property), and both have subtle gray quartz countertops that fit the all-around timeless but stylish updates to the 1930 property.
112 Alton Rd
Nashville, TN 37205
$1,645,000
To give a sense of where high-end builders' minds are at in 2017: Here's a $1.6 million listing in Belle Meade that's all custom-look luxury, from really cool herringbone-pattern hardwoods and beautiful living-room built-ins (with shiplap!) to big eye-grabbing beams. Plus, in the chef-grade kitchen, along with pro-series stainless appliances and a seriously beautiful encaustic tile backsplash, you have those bright white quartz countertops. (From the pictures, it looks like there's a nice, subtle marble veining.)
Are you about to start looking for a new home with your dream kitchen in the Nashville area? I'd love to help. Call or email TJ Anderson Homes, and let me know what you're envisioning.
Properties are listed with their own respective real estate firms, and not under agreement with TJ Anderson and/or Benchmark Realty, LLC.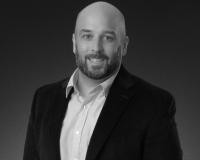 Author:
TJ Anderson
Phone:
615-364-1530
Dated:
February 22nd 2017
Views:
514
About TJ: TJ Anderson is a Nashville Realtor with Benchmark Realty who's helped countless clients both buy a h...