Refresh Your Closet On The Cheap At Hear N Wear Event
by TJ Anderson
Resolving to renew your look and clean out some clutter in 2015? I have a pretty perfect suggestion.
On Saturday, Jan. 10 at creative coworking space Deavor in Germantown, singer/songwriter Mary Jennings heads up an event that puts a stylish twist on your standard show. "Hear N' Wear: A Different Kind of Trade Show" does feature a bunch of live music — Jennings will perform, along with Jenna Scott, Josiah Carr, Aubryn, Roger Jaeger and Jeremy Nash — but you'll also get to spend your afternoon shopping for new closet staples.
Here's the basic gist: Showgoers should bring down any clothing they're feeling done with; with that clothes offering, you'll snag half off the $10 cover and a bag to fill with new-to-you clothing that other attendees have brought in.
Doors will open at 1 p.m., and swapping will start at 3 p.m. Since each bag is printed with an individual "swapping number," the earlier you arrive, the earlier you'll get a crack at the swap offerings. (Don't feel like taking part in the swap? You're still welcome to hang, listen to music and enjoy food-truck treats.)
Everything that's left over at the end of the swap will go to Goodwill, so even if none of your neighbors love your discarded fashions enough to take them home, they'll ultimately get a broader audience post-show (and it'll save you a trip to Goodwill). Jennings and Co. will also be doing two raffles at the event for $50 Goodwill gift cards, so you may get to follow up your swap with some additional thrifting.
Pretty easy way to refresh your wardrobe on the cheap (and with an eco-friendly side benefit), and a fun way to spend a January afternoon.
Here are all the details at a glance — hope to see you there!
Hear N' Wear: A Different Kind of Trade Show
When: 1 to 4 p.m., Saturday, Jan. 10
Where: Deavor, 305 Jefferson St., Suite 125
Admission: $10, $5 with clothing trade
More info: Hear N' Wear Facebook event page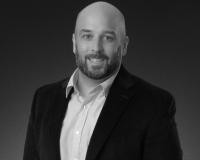 Author:
TJ Anderson
Phone:
615-364-1530
Dated:
January 5th 2015
Views:
1,190
About TJ: TJ Anderson is a Nashville Realtor with Benchmark Realty who's helped countless clients both buy a h...