Shuttered Nashville Music Venues That We Miss
by TJ Anderson

Anyone who spent a good share of time in East Nashville around the turnover to the aughts probably read "The untold story of East Nashville's Slow Bar" from 12th & Broad/The Tennessean this week with a heavy, nostalgic sigh. Live music lovers in Nashville will likely never stop talking about that storied East Side music stop, a contributor to the 37206 renaissance and a much-missed haunt for musicians and those who loved them. (It's now the 3 Crow Bar — a great place, definitely, but nothing can totally salve the Slow Bar wound.)
It's a bittersweet read, that story, and a reminder that, a) although Slow Bar looms large, it's just one of quite a few venues that longtime Nashville music lovers miss and b) we can't totally complain there, since, considering the number of music venues we have here per capita, we really do have and keep a healthy collection of music stops.
Even if we can't really complain, let's. Because when you love live music, and you've caught shows that stick with you inside certain walls, you never really forget those walls. Even when those walls become dust, or, say, Urban Outfitters.
I mulled it over with our team/some fellow Nashville music-lover friends, and we landed on a short list of spaces we wish we could still visit for shows and the occasional whiskey drink. Take a look, and let me know what you'd add!
Shuttered Nashville music venues that we miss
Lucy's Record Shop
It wasn't a long run — five years or so — but the upstart indie-rock scene in Nashville got juiced in a big way while record shop/venue Lucy's was around. The current national/international status of that scene today might never have happened without the all-ages support, encouragement and stage time provided then. It closed in the late-'90s, but almost 20 years on, its ripples are still felt.
328 Performance Hall
Olderish-school Nashville rock fans cut their show teeth at the much-missed 328 Performance Hall, a big downtown room that hosted all manner of mid-level acts — Wilco to Ween to Tool — for 11 years before shuttering in 2002. The sigh-filled story you might hear the most is about much-missed singer-songwriter Elliott Smith's visit toward the end of 328's run, when the power went out and he played a cappella, candlelit. We've gained mid-sized rooms to fill the void since, but few folks will forget what 328 was, especially when it was.
City Hall
OK, let's be real — cavernous The Gulch box City Hall didn't tend to sound great, and when it was packed, it could be a bit impossible to see if you aren't tall. But there are some things to remember fondly about the shuttered venue, which now hosts jeans and refashioned vintage flannels as an Urban Outfitters. Before it closed in 2008, it was an early player in The Gulch's upswing of cool, and at the time, it filled a much-needed size void that helped lots of tours not pass us by — N*E*R*D, M.I.A. and many more.
Red Rose Coffee House & Bistro
If you come across a 30-something MTSU grad who loves music, ask him/her about the Red Rose, and brace yourself for tears. From the late'90s until its closure in 2004, it was beloved as a DIY Murfreesboro venue, hosting shows from local-bands-done-good like The Features and major touring acts like The Faint. In 2011, the building was razed, erasing the physical space, but (sniffle) certainly not erasing the memories.
The Muse
No one's really going to babble on about great sound or cleanliness or all-around well-organizedness when talking about little downtown punk hub The Muse, which closed in 2012. But for a decade or so, that squat little box was a warm home to kids who loved it loud, and a launching pad for tons of local bands that kept the knobs turned. Many, many 30-something music obsessives in this town came up in that place, probably getting picked up by their parents. For that alone, it'll always have an important place in the Nashville rock annals.
Blue Sky Court/The Rutledge
You'll probably hear more musicians than showgoers waxing nostalgic about this place in the SoBro area, which closed in late 2014 after a bunch of years under different names, all under the sound-system stewardship of the aptly named Frank Sass. If you didn't tread professionally at first, he could be a hair intense, but almost no one could work a room sonically like that guy — especially if your music was of the emotive/spacey variety. Ask any player you know who's been on stages around here for more than a few years — just about everyone has a Frank Sass story, and serious Frank Sass-sound respect.
The old Family Wash
Caveat: The newer, larger Family Wash at 626A Main Street in East Nashville is beautiful and spacious, and the kitchen's serving up spectacular food, so we're overjoyed that we still have a great Wash to go to. That said, there was something special about that cozy former laundromat on Greenwood, further into East Nashville, even if you often had to hip-check the bass player to get to the bathroom. It was welcoming and arty and homey and the kind of place that could only exist in Nashville, where world-class musicians would routinely take a stage the size of a fairly reasonable master shower. Even while celebrating the Family Wash's growth, we'll always raise a pint (and pie) to the original.
The Stone Fox
We just lost this place in January, and it's already sorely missed. A fun, brother-and-sister-artist-run venue and restaurant that hosted lots of fantastic shows with rising indie acts over its short, three-plus-year run, it might be best remembered for what it did for its community. The Nations has been on a quick and steady rise, and the excitement The Stone Fox brought with it definitely didn't hurt that.
Let's hear it — what now-closed Nashville music venues do you pour one out for? We'd love to have this conversation added to.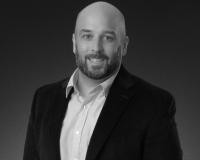 Author:
TJ Anderson
Phone:
615-364-1530
Dated:
April 6th 2016
Views:
1,132
About TJ: TJ Anderson is a Nashville Realtor with Benchmark Realty who's helped countless clients both buy a h...