Simple Splurges That Help Make A House Feel Like A Home
by TJ Anderson
Walking Nashville-area homeowners through a move into a new place is a major part of my professional life. This year, it's been personal, too — I called the moving trucks for myself a few months ago, and even though I'm still getting settled, the place has really started to feel like home.
So, naturally, my mind's been on what it takes to make "a" new place feel like your new place. The simple things you can do to make a house feel more like a home.
There's no getting around the fact that moving into a new house necessitates something of a buying spree, starting with the practical stuff. My advice: First thing, grab a cheap plastic tub and stock it with soap, dishwasher and laundry detergent, paper towels, all-purpose cleaner, toilet paper and other necessities. Doesn't make things homey, necessarily, but it does keep you from having to run to Kroger, mid-unpacking, to clean up spilled take-out.
Beyond that, once you get the basics sorted and the boxes emptied, I find that there are a handful of simple splurges — easy to buy and easy to love home items — that quickly give a new space a sense of personality, comfort… even a little bit of luxury. Immediately after move-in, I headed straight for my personal Nashville home addictions — Southeastern Salvage and Bliss Home — and grabbed some of the stuff below. It made a big difference.
My picks:
Simple splurges that make you feel at home
Nice new bedding
In a bedroom, nothing makes an impact quite like your bedding does. And although quality linens can get a little pricey, when you think about how much time you're spending with those linens, and weigh it against the visual impact, it really feels worth a splurge. Personally, I lean toward Gilt.com — they have high-quality options with classic looks at reasonable prices. This simple splurge'll let you retire after a long day of unpacking and feel total relaxed bliss, like you checked into a high-end hotel.
Fancy towels that aren't just for guests
There's something so defeating about starting a day by grabbing one of those old, beige towels that have been in your bathroom since college. You deserve soft, plush, good-looking linens. And any home stager will tell you, hanging nice, fresh towels on your towel bars instantly makes the space feel fresh and stylish. Which is an easy way to make you feel good about your new home.
New lighting
My go-to refrain is that lighting makes or breaks a room's design. If you're feeling uninspired by the lighting in certain rooms in your new home, you might be surprised at how easy (and affordable) it can be to make a change. Southeastern Salvage always seems to come through for me with bold lighting that doesn't break the bank. Wiring lighting isn't hard at all, but if you don't know how, it doesn't tend to be too expensive to get a professional to do it. The first thing I did when we settled into the new place was install the fixture above, and it totally transformed the living room into our living room.
Wall art
Bare walls don't feel homey. I know, filling an entire home with art that speaks to you can get overwhelming, and expensive. But I have two go-to approaches that I find make things simple and affordable.
One: Lean on local art. We're lucky that Nashville is absolutely overflowing with visual art talent, so it's not hard to find worthwhile pieces. The monthly East Side Art Stumble in East Nashville lets you explore/buy a bunch of local art from a bunch of local artists. (The above piece, "Nashville," comes via East Nashville's Modern East Gallery, and was shot by photographer Patrick J. Redmond.)
Even simpler, but still cool: posters. From screenprinters like Hatch and Sawtooth Print Shop to the beautiful National Parks collection from Nashville's Anderson Design Group, there are local options with personality, for a small amount of money.
Two: When I have time, I like going to estate sales. But — I know I'm not alone here — it always seems like time's a little short. Which is why I lean more lately on EBTH.com and its virtual estate sales. They have a ton of local estate sales that I take advantage of, and I find one-of-a-kind finds at good prices all the time.
Big, bold area rugs
Area rugs offer a quick burst of color, style and warmth, and are an easy way to make a room feel fresh and pulled together. But ones that are too small for the space they're in immediately make that room feel… unfinished. Find a design that makes you feel inspired, and go big. (Specifically, appropriate-for-the-room big.) It doesn't have to break the bank — try a site like RugsUSA.com; they routinely have major sales that'll get you a plush and stylish 8'x10' rug starting at around $200.
Quiet-close toilet seats
Another immediate change-out that makes you feel infinitely more comfortable… OK, sure, toilet seats aren't the most glamorous of home decor changes. But the quiet-close ones really do bring a little luxury, and remove what some people consider an extremely annoying source of constant clanging.
Fresh flowers
Yeah, I'm a guy who loves college football and good bourbon, but even I know the difference fresh flowers make when it comes to making a place feel welcoming, serene and home-like. It seriously only takes a grocery bundle in one vase on the dining room table to make an impact. But, especially if you're thinking about inviting some people over for a housewarming, I'd recommend splurging at a place like FLWR Shop in East Nashville (those are theirs, above), and getting a few unique arrangements, heavy on charm. It'll make your place feel lively and alive. And a little fresh-flower fragrance never hurts.
The good, good soap
Speaking of fragrance… Hard to get more simple than this one. But I mean it — skip the practical, on-sale grocery soap, and get some aromatherapeutic stuff in nice bottles. Put it in your kitchen and all your bathrooms. Every time you wash your hands after doing something like putting away yard tools or scrubbing the tub, you'll get a little burst of smells-good, and you'll feel better. And happier to be at home.
Simple splurges like these are usually part of what I have in mind when I'm picking out closing gifts to welcome my clients into their new homes. I try to tailor the specifics to their personalities, but I'm always thinking: What little luxury will help wash away the stress of moving, and make someone feel calm, comfortable and connected to their new place?
Hope these give you a little inspiration/nudge if you're moving into a new house. (Need help finding that new place? Let me know!)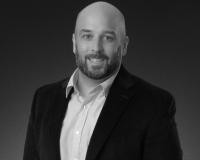 Author:
TJ Anderson
Phone:
615-364-1530
Dated:
July 20th 2016
Views:
626
About TJ: TJ Anderson is a Nashville Realtor with Benchmark Realty who's helped countless clients both buy a h...