Skip The Cooking And Order Thanksgiving Dinner From These Nashville Kitchen Captains
by TJ Anderson

If you love to cook, Thanksgiving probably feels kind of like your Super Bowl. If you're not so into cooking, Thanksgiving's more... a wonderful time with family that comes with the price of having to slave over a stove.
For those of you who fall a little closer to the latter, here's some help — I gathered up a mix of Nashville restaurants and food businesses that are offering homemade Thanksgiving meals, just not made by you, and not made in your home.
Some even get shipped right to your door, for ultimate ease. Others might require little more than a quick pick-up. Either way, you'll spend zero time stirring and basting, so you can spend more time with people you love.
This new two-woman Nashville culinary team can cook up event menus for just about anything, from a dinner party to a wedding to Thanksgiving dinner. They launched in August, and for Juniper Green's first holiday season in business in Nashville, they're offering a Thanksgiving dinner menu featuring creative takes on "everything but the turkey" — green bean gratin, spiced citrus cranberry sauce, rosemary roasted mushroom gravy, and lots more, including dessert. They'll be accepting orders through November 16 (you'll pick up on November 22 on Nolensville Pike), so if you're interested in what these talented Nashville women are cooking, you'll probably want to jump on it. More/to order at junipergreen.kitchen.
Nashvillians who want to eat healthy/local are lucky to have homegrown grocery mini-chain The Turnip Truck, whose two stores (in East Nashville and The Gulch) stock tons of Tennessee-grown and -made stuff, from produce to meats to beauty products. Their hot/cold lunch/dinner bars are also an excellent place for a quick lunch (kind of like Whole Foods' pre-made food bars, just with a local backstory). Makes sense, then, that they'd be happy to prepare a whole Thanksgiving dinner for you, from the bird to dessert.
Turnip Truck's Holiday Meal Kits run $75, and include a 10- to 12-pound cooked turkey, 3 1/2 pounds of stuffing, 26 ounces of turkey gravy and 14 ounces of cranberry relish — enough to feed 8 to 12 people. A la carte add-ons are available too, including mashed/sweet potatoes, pumpkin pie and lots more. You can order at either store (701 Woodland Street in East Nashville, 321 12th Ave. S. in The Gulch), and pick up between November 19 and 22. More at theturniptruck.com.
Nashville secret: Edley's Bar-B-Que is probably known best around town for their pulled pork (they had a four-year run with Best Barbecue honors in the Nashville Scene's Best of Nashville), but their secret weapon is their smoked turkey with red and white sauce — juicy, flavorful, unique and totally unforgettable.
If you want to save yourself the trouble of cooking a bird (and end up with a much better result), you might hit Edley's with a catering order. They have lots of options — meat and two sides (like green beans and grits casserole) runs $11 per person, and a la carte turkey alone goes for $14 a pound (a pound serves about three people). If you have a larger group (20 or more people), they have a special holiday catering menu with more traditional options, like cornbread dressing and mashed potatoes, too, for $15 per person. Wherever you live in Nashville, pickup's probably easy — Edley's has locations on East Nashville, 12 South and Sylvan Park. More at edleysbbq.com.
If you like the crafty/healthful thrust of meal-prep services like Blue Apron but don't much like cooking, local company Eat Well Nashville might be up your alley — they'll also send chef-worthy dishes to your doorstep, only they're already prepared, so all you have to do is heat them up.
Naturally, Thanksgiving's happening in the Eat Well Kitchen — an Eat Well feast for four runs $144.99 and includes herb-roasted carved turkey, honey-roasted ham, cornbread stuffing, sweet potato casserole, maple-glazed carrots and lots more for dinner, topped off with chocolate pumpkin brownies with pumpkin spice glaze for dessert. If you're serving more than four, there are a la carte additions available too. You can preorder through November 17, and pick-up/deliveries will be available for November 22. More at eatwellnashville.com.
An annual option from one of Nashville's most famous eateries: The Loveless' Thanksgiving Meal Pack has the whole deal wrapped up, with a cooked and carved turkey with gravy, cornbread dressing, bourbon cranberry relish and a choice of three additional sides sides (mashed potatoes, caramel sweet potatoes and more). Plus you get a dozen of their famous biscuits and house-made preserves. The basic kit runs $109.99 and serves 6 people, but if you have a larger group, you can add a la carte extras as well (including dessert). Orders are due by Friday, Nov. 17, and you'll need to pick up your order at the Loveless on Thanksgiving Day (or the Wednesday before). But that's about all the work you'll need to put in. More/to order at lovelesscafe.com.
Hope one of these'll help make your Thanksgiving in Nashville a little easier and extra delicious.
Good on the food front, but looking for a new place in Nashville to host your holiday gatherings? I'd love to help you track down the perfect new home. Call or email TJ Anderson Homes here.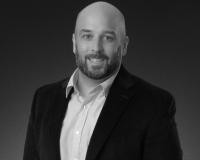 Author:
TJ Anderson
Phone:
615-364-1530
Dated:
November 6th 2017
Views:
510
About TJ: TJ Anderson is a Nashville Realtor with Benchmark Realty who's helped countless clients both buy a h...