Slim And Huskys Is One Of The Most Stylish New Spots In Nashville
by TJ Anderson
I've said before that some of the best home-design inspiration you can get comes from the current crop of Nashville restaurants. (For one, Nashville interior designer Katie Vance, who's worked with Butcher & Bee, Five Points Pizza and a host of others, consistently comes through with designs I want to steal for a home.)
The latest Nashville eatery to start my home-design wheels turning: The new Slim & Husky's Pizza Beeria, which opened in mid-March in the Buchanan Arts District in North Nashville.
The restaurant's own social media feeds (where the photo up top can be found) don't quite capture the design excellence, but Eater Nashville just ran a piece with gorgeous photography from Sam Angel that fittingly spotlights the space's clean and cool decor. It's a lesson in balanced design, with dynamic black and white tile playing off worn brick and warm wood and pops of bright orange. (It's also, mostly, a fast-casual pizza joint.)
Head to Nashville.Eater.com for a clear view of why I'm inspired.
If you fall for the Slim & Husky's decor as much as I have, here are a few cheats: pieces you can grab to steal the Beeria's look.
Steal this look: Slim & Husky's Pizza Beeria in Nashville's Buchanan Arts District
Chandeliers
When a space has a lot of simple, refined colors and shapes, like S&H's does (subway tile, black and white), really bold light fixtures get a chance to literally and figuratively shine. The spindly, Sputnik-y choice there is awesome. For anything even vaguely mid-century/Sputnik chandelier-like, I tend to turn to Lucent Lightshop, which takes those influences to cool new places. I'd grab this Vortice Chandelier in black enamel to let the shape do the bold talking.
Pendant lights
Sometimes we all try too hard with pendant lights. Simple can go a really long way, as the Slim & Huskies design shows, as long as you pick a quality brand of simple. For that single-bulb simple pendant look, I like CB2's chord pendant lights. The chunky rope brings added texture that plays off the steel socket in a cool way.
Bar stools
It'll be a challenge to find stools as cool as the ones in Slim & Huskies — the tree cookie-style seat tops, with their prominent rings, grabbed my eye immediately. These Alden Counter Stools from West Elm give off a similar vibe, though, mixing warm and natural Mango wood with black steel.
Open shelving
If you checked out my brackets, this'll be familiar. The Slim & Husky's space adds storage and style without crowding, via open, industrial-edged shelving. You can get similar vibes with something like this Lex 3 Level Shelf, from Houzz (or DIY it with help from Fixer Upper's Joana Gaines).
Dining table
The waterfall tables in the Slim & Huskies space are impressive, and work great in a space that tall and open. Your mileage may vary at home a little, so this oak Mari dining table at Lulu & Georgia pulls in similar lines but lets a little more air through.
Industrial grid windows
OK, I'm not going to suggest that you pull out all your windows to replace them with cool, industrial ones like Slim & Huskies has in place. What I am going to suggest, though, is that you think about that vibe for your bathroom remodel. Gridded shower doors are on the rise in a big way, and adding something like the above from Coastal Shower Doors can take an otherwise blah bath to a much more interesting place.
Check out more photos of the Slim & Huskies space at Eater Nashville, and visit the rising Buchanan Arts District to see the place/grab a meal in person: Slim + Huskies is located at 911 Buchanan Street; more at slimandhuskys.com.
Are there other Nashville restaurants you've been really inspired by, design-wise? I'd love to see your suggestions. Drop by the TJ Anderson Homes Facebook page and share your thoughts.
And if you're looking for a new home in Nashville that scores high on the design scale, I'd love to help you find it. Reach out here, and tell me about your new-home wish list.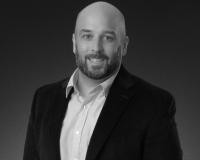 Author:
TJ Anderson
Phone:
615-364-1530
Dated:
April 4th 2017
Views:
436
About TJ: TJ Anderson is a Nashville Realtor with Benchmark Realty who's helped countless clients both buy a h...