Some Golden Globes For Your Nashville Home
by TJ Anderson

I did this a few years ago, and it was a fun exercise: Amid all the post-Golden Globes excitement, which has just about nothing to do with my line of work, I found some golden home-decor globes, of a sort, that might look cool in your Nashville home.
It's funny, though — panning for gold decor feels a lot different, two years later, when gold-leaning tones (from rose gold to copper and bronze) are a lot more popular than they were last time I played this Golden Globes game.
Look below for a few golden globe-y decor pieces I found that I thought would make stylish additions to a Nashville home, cool staging pieces, or both.
I like abstract wall art personally and professionally — when you're staging a home, making things less personal, more broadly approachable, always helps potential buyers see themselves in the space. This piece from Anthropologie would make your living room feel elegant, and serve as a perfect staging piece. Part of its glamorous draw: that half a golden globe.
Too on the nose? Hey, globes make pretty great incidental decor pieces, especially if you need something that has a lot of visual heft for its size, to stick on a console table or shelf. This one from World Market, with its gold borders and stand, feels more Hollywood than stuffy home office — useful if you're trying to bring fresh energy to a space.
Statement light fixtures are my ongoing obsession when it comes to home decor — more than almost any single piece, a new fixture can really transform a space. If you have a dining room or kitchen that just doesn't pop, something like this sphere pendant brings all kinds of pop. Larger pieces like this (18-inch diameter) can really take over, which limits you to big rooms with high ceilings. But a cool thing about this particular fixture: the way the design gives the piece air strips away those limitations. I think a smaller dining space could totally stand up to — and be elevated by — this pendant.
Ready to try gold flatware? The shapes of this Portugal-made cutlery from Cutipol is more what gets me than the finish, but I like the set all the same (particularly the golden globe-y spoons). It's a little delicate for my taste, but I think it'd be a stylish detail in Nashville homes that lean more in that direction.
Let me push the idea of "globe" a little again here to get these gold Kylie bar stools in. An added bonus with pieces like these — again, really delicate design — is that if you have a somewhat small kitchen, the negative space makes it so they won't crowd things up. The removable sheepskin pad adds texture and a little Hollywood luxury, too.
I'm not ashamed to love a good-smelling candle. I got some Nashville-made Paddywax ones for Christmas gifts this year, and they smell so incredible, I kinda wanted to roll around in them. Another Paddywax perk: They tend to be the kind of things you don't mind looking at, either. Like this gold bowl, with a raw wood snuff lid. Dual purpose decor.
Feeling good about gold these days, or are you more in the stainless steel camp for home decor? Opinions always welcome on the TJ Anderson Homes Facebook page.
Good on decor, but need help finding the right Nashville-area home? I'd love to track down your perfect place — call or email TJ Anderson Homes here.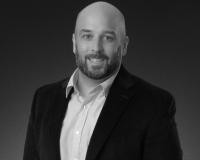 Author:
TJ Anderson
Phone:
615-364-1530
Dated:
January 8th 2018
Views:
176
About TJ: TJ Anderson is a Nashville Realtor with Benchmark Realty who's helped countless clients both buy a h...