Sports Adventure And Active Lifestyles In Nashville And Beyond
by TJ Anderson
News just started getting around that
Brentwood
will soon get a 35,000-square-foot "extreme sports centerā€ called AboveAll Trampoline Park, which,
according to
Brentwood Home Page
, ā€œwill feature over 15,000 square feet of trampolines, slack lines, a flying trapeze, an obstacle course, a trampoline dodge ball arena and dunk basketball hoops,ā€ plus events and classes and other goings-on.
When it opens around January, sounds like AboveAll will be a fine addition to Middle Tennesseeā€™s already strong collection of places to get active/adventurous in really fun ways. Iā€™m big on sports ā€" I play a lot of golf and kickball, loudly root for the Vols ā€" and Iā€™m big on ways to stay active.
Curious about some of the other options around town? Here are a few I like ā€" but most certainly not all the energy/adventure/extremeness there is to find in Middle Tennessee:


Team Sports
I play kickball with
Nashville Sports Leagues
and love it, but thatā€™s far from the only sport you can get involved with here ā€" thereā€™s everything from basketball, flag football and volleyball to cornhole to jump in on.


Rock Climbing
We have a lot of great, different indoor rock climbing options around the MidState. Folks who live in
West Nashville
and
East Nashville
have easy access to two
Climb Nashville
locations, which 20,000-plus square feet of climbing surface, big bouldering areas, lessons and clinics and more.
Williamson County
residents might head to
The Crag at Cool Springs
, a climbing gym with similarly ample climbing surface and bouldering space. If youā€™re in or near
Murfreesboro
, thereā€™s
The Ascent
, which accommodates regular visits and plans family climbs, college nights and other climbing get-togethers.


Golf
There are lots of places to play (Iā€™m going to do a whole post on golf courses here and elsewhere), but hereā€™s a place to check out if youā€™re interested in learning and practicing:
Franklin
ā€™s
Golf House Tennessee
. From classes on fundamentals for beginners to leagues, clinics and tournaments, thereā€™s a lot here to help you fine-tune your game whether youā€™re a longtime player or a curious newbie.


Outdoor Adventures
Adventuring in the out of doors in Middle Tennessee doesnā€™t take much ā€" we have parks and greenways aplenty. But if you want outdoor adventuring thatā€™s a little more extreme (but still structured), take a look at the
Treetop Adventure Park
, ā€œan aerial adventure course set in the beautiful woods of Nashville Shores Lakeside Resort featuring 100 exciting and challenging obstacles including suspended bridges, 10 zip lines, cargo nets, ladders, Tarzan jumps, and many other thrilling elements.ā€ An awesome outing for adrenaline junkies young and old.


Go-karting
This may be a little less traditionally ā€œactiveā€ than some of these other choices, but
Music City Indoor Karting
ā€" a pretty new addition in the
East Nashville
area ā€" definitely offers excitement. These arenā€™t bumper cars; youā€™re getting into head-to-head racing in souped-up karts that go up to 40 MPH inside a 77,000-square-foot facility.
Do you have some favorite Middle Tennessee stops for getting active/adventuring? Iā€™d love to hear about them.
If youā€™re looking for a home somewhere in the MidState thatā€™s suited for an active lifestyle, I can definitely help.
Just reach out
.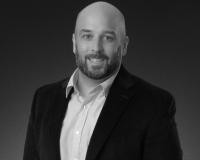 Author:
TJ Anderson
Phone:
615-364-1530
Dated:
October 8th 2014
Views:
1,107
About TJ: TJ Anderson is a Nashville Realtor with Benchmark Realty who's helped countless clients both buy a h...