Take A Turn Around The Trisha Yearwood House In Brentwood
Take A Turn Around Trisha Yearwood's Brentwood House
9324 Concord Road
Brentwood, TN
Listing price: $2.2 million
by T.J. Anderson
{mls: 1527578}
*Click this photo to see all the photos
Country megastar Trisha Yearwood--Mrs. Garth Brooks herself--recently listed her home in Brentwood, Tennessee. This is, in my opinion, essentially the perfect home: far less opulent than lots of the celebrity listings we see around here, but with all the bells and whistles required of a true dream home.
Not to mention, it's a house that no doubt comes with a lot of sweet backstory. Yearwood famously loves to cook, and in 2012 her kitchen--and some of her favorite recipes--were featured in depth on the Great American Country website. (See the
feature here
.) The kitchen, which opens to a beautiful kidney-shaped swimming pool, has also had plenty of TV moments, as it was the location at which Yearwood shot her
Trisha's Southern Kitchen
Food Network TV show.
Yearwood, who married Brooks in 2005, has owned the home since 2000, when she purchased it for $1,775,000. Prior to that, Yearwood lived in a log cabin in Hendersonville. She and Brooks have lived primarily in Tulsa, Oklahoma, these last years but now reportedly plan to split their time between Tulsa and Nashville. Apparently, they'll do so by purchasing or building a new home here. Brooks owns land north of Nashville, and Yearwood has said that it doesn't make sense for them to own so much Music City real estate.
Yearwood
told
The Tennessean
, "It is a little bittersweet for me. I haven't lived in it consistently (for a while), but when I've been in Nashville, which is a good bit, that's where I always stay. It's been a wonderful safe haven for me. It's a great house and everybody that I know is like, 'Oh, I love that house.' And I'm like, 'I know but someone should be living in it all the time and enjoying it.' So, it's time to do it."
Some of the features at 9324 Concord Road include a main floor master suite with not one but TWO bathrooms. In total, there are five bedrooms and six bathrooms, and the house is 6,553 square feet, built in 1920. There are also two gated entrances into the 4.42 acre property. Plus, the new owners will enjoy an elevator and plenty of custom millwork throughout.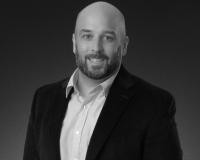 Author:
TJ Anderson
Phone:
615-364-1530
Dated:
April 20th 2014
Views:
4,776
About TJ: TJ Anderson is a Nashville Realtor with Benchmark Realty who's helped countless clients both buy a h...