Ten Real Estate Descriptions That Make Us Cringe
by T.J. Anderson
Real estate jargon is known for being pretty heinous. I get it. Most of us realtors aren't exactly poets. And I don't think we need to be either. Instead, when reading and writing real estate descriptions, my preference is for listings that shoot straight and don't muck things up with fluffy adjectives. And I'm not alone. Buyers can easily determine which listings are full of B.S., and they're not happy about it.
In the 2009 book Freakonomics, authors Steven Levitt and Stephen Dubner found that the home listing terms that correlated to a lower sales price were very general terms that didn't express actual useful information. By the way, the terms that they found correlated to a lower sales price were "fantastic," "spacious," "charming," and "great neighborhood." Any listing that included an exclamation point also tended to do poorly.
Here are 10 of my own real estate listing pet peeves:
1) cozy // translation: tiny

2) country living // translation: in the middle of nowhere
3) vintage // translation: old and worn out
4) perfect for entertaining // translation: has a deck
5) desirable neighborhood // translation: overpriced

6) good flow // translation: rooms are all painted the same color

7) spacious // translation: I've run out of things to say about this house.
8) gourmet kitchen // translation: There's something stainless steel in here.
9) motivated seller // translation: duhhhhh
10) handyman's special or investor opportunity // translation: complete and total dump

Have any to add? Leave them below..AND PLEASE, share this, as we would love to hear others thoughts!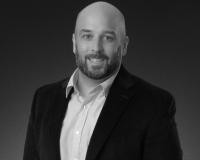 Author:
TJ Anderson
Phone:
615-364-1530
Dated:
February 25th 2013
Views:
3,448
About TJ: TJ Anderson is a Nashville Realtor with Benchmark Realty who's helped countless clients both buy a h...