The Best Nashville Food Artisans
by TJ Anderson
If you're a meat eater in Nashville, it probably won't surprise you that Food & Wine magazine's list of America's Best Food Artisans includes our own Porter Road Butcher, whose East Nashville and West Nashville shops serve exceptional locally sourced, pasture-raised meat, from bacon and sausages to short ribs and shanks.
The PRB folks are wholly deserving are the accolades, and from where I'm standing, they're among many artisans in town who are due big praise from far and wide.
So taking a note from Food & Wine, here are our picks for the Nashville food artisans you should visit when you're stocking up your pantry and fridge, including and beyond Porter Road Butcher.
Our favorite Nashville food artisans
Need some cheese that'll stand up to some Porter Road Butcher purchases, quality-wise? Their East Nashville roommates at The Bloomy Rind make it easy, sharing hand-picked artisan cheeses — lots of them regional and local — right in the same building (501 Gallatin Avenue).
Meat and cheese? We need bread, stat. There are plenty of bakeries worth pointing toward, but the freshest of fresh comes from your own kitchen, and the easiest and most delicious homemade bread comes via Soberdough's mixes. There are many flavors to choose from — original white bread to spicy Buffalovin' Wing — and you can make them your own by your addition of the one extra ingredient needed: beer. The Soberdough folks make suggestions for what works well, but it's ultimately up to you. (if you don't drink, fizzy nonalcoholic drinks work too.) Whatever you choose, though, it'll be easy — add beer, stir, pour, bake — and delicious.
This Marathon Village-based brand makes all sorts of sweet stuff — marshmallows, chocolates — but for pantry stockpiling, I'd steer you toward their simple syrups. At its most basic, simple syrup is sugar and water, but these are far from basic. Flavors like Hibiscus Orange Blossom Ginger and Spiced Smoked Orange can amp up sodas and cocktails and, if you're really creative, probably anything else you're inclined to sweeten.
The rise of meal-kit companies like Blue Apron and Hello Fresh make it clear: People want to do more cooking, they just also want a little bit of help. Galena Garlic Company fits the bill there too. Their spice blends are a little like a step past meal kits, for when you're ready to start developing your own menus, but want just a little alley-oop from pro palates. There's simple stuff like Burger & Meatloaf seasoning, and then more exotic options too, like Baharat Ethiopian Spice Mix. The company originated in Illinois, but recently opened a shop in East Nashville (1000 Fatherland Street), so you can grab your mixes locally.
Comparing East Nashville's Haulin' Oats to the standard boxed stuff you can buy at Kroger is like comparing a rich craft brew to the stuff you shotgunned in college… Nothing wrong with the latter, but you're not writing home about the flavor. Haulin' Oats' oats, on the other hand, are very deserving of a letter home; convenient thing that our home is their home. Packaged in a mason jar, you add hot water, let it hang out, stir and eat, and the flavors (based on organic/natural ingredients) are as wonderfully complex as the process is easy. A few examples: Lavender Blue (there's culinary lavender in it, plus blueberries, coconut and lots more) and Cinnamon Girl (which takes your standard apple cinnamon up about a thousand notches).
When you're used to the stuff that comes in a bear, trying pure local honey is a knock to your tastebuds. We have a healthy handful of talented bee-wranglers here; I like Williams Honey Farm, based in Franklin, for a few reasons. Not the least among them: fun packaging, these flasks specifically. The honey itself is raw — not heated or treated, just scooped out of the hives and handed to you. The honey pros say you'll taste "traces of clover, tulip poplar and basswood." I mostly taste deliciousness.
Dried pasta is a staple almost all of us keep in our kitchens, but when you get the good stuff — bronze cut, made with select grains — your quick dinner is elevated from the ordinary. Nicoletto's Pasta Co. has been making fresh and dried pasta in East Nashville for a few years now, and our pantries are all the better for it. You can buy their small-batch pasta directly from them online or at their East Nashville restaurant, Nicoletto's Italian Kitchen (2905A Gallatin Pike).
Are there some local food artisans you'd add? I'd love to see suggestions and get an excuse to do some more local food exploration.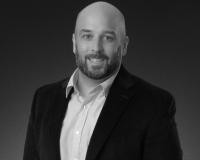 Author:
TJ Anderson
Phone:
615-364-1530
Dated:
May 31st 2016
Views:
639
About TJ: TJ Anderson is a Nashville Realtor with Benchmark Realty who's helped countless clients both buy a h...