by T.J. Anderson


I'm proud to report that my big sister Devon Spencer has just opened her own booth at Nashville's Downtown Antique Mall, which is a 100+ year old warehouse that is chock full of character, at least partially because there are train tracks that run right alongside it. I love that when I look around at the contents of Devon's booth I see parts of her past, present, and future.
Not so long ago (before my niece and nephew were born) she worked in Los Angeles as a wardrobe stylist for some pretty big-budget films; hence there are vintage handbags and fabrics. After that she met her British husband; hence the Union Jack flag suitcase. And now together they repurpose junky finds as incredible, one-of-a-kind light fixtures. Devon is also trying her hand at upholstery, which can be seen on some of the chairs in her booth.
"The Downtown Antique Mall has been in business for over 20 years," says Devon. "The neighborhood it's in has become a destination since the boon of Nashville, according to the owner Pat. When I saw the space they offered, even though it's a little tucked away, I saw a really cool space with lots of potential. The warehouse is over a hundred years old and is right on the active railroad tracks, which sort of adds to the rust-around-the-edges ambiance."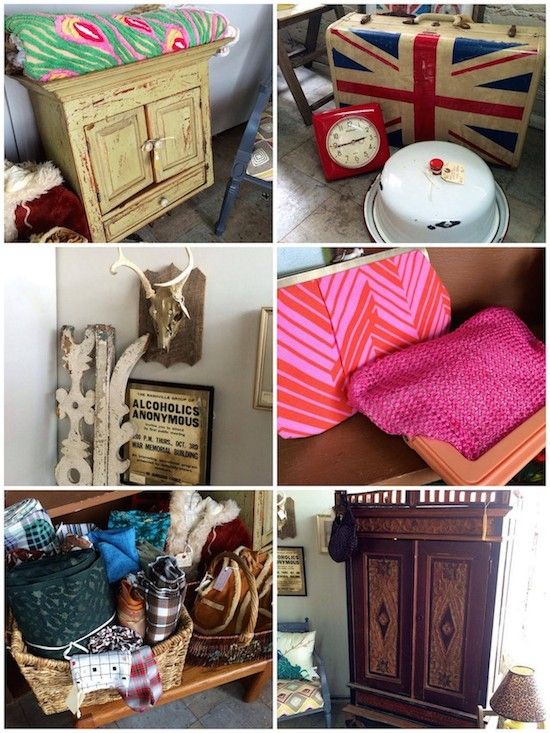 This booth is meaningful to our family for a couple of reasons--not only because it's great to see Devon taking a bit of a risk and following her heart, but also because her booth has the same name as a shop my mom owned years ago. Says Devon, "One really cool thing is being able to hang the sign that was from my mother Renee's store from years ago, and to also sell some of her handmade jewelry, made from salvage parts such as french locker tags, locks, keys and charms."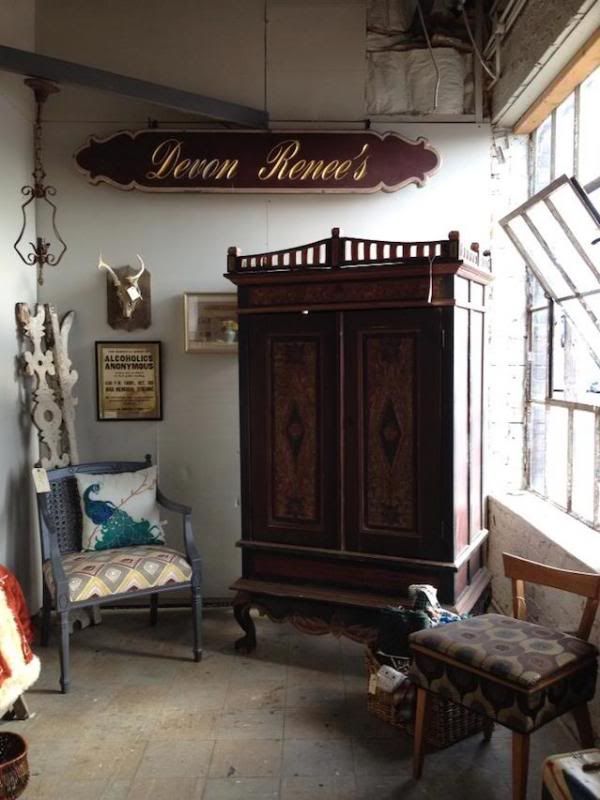 Devon hopes to keep her booth stocked with an eclectic mix of refurbished, re-invented, and unique items, with the highlight being the light fixtures she and her husband design using salvage materials.
Visit the Downtown Antique Mall to see Devon Renee's for yourself! And find the Downtown Antique Mall on Facebook
here
.