The Biggest Home Store In Nashville You May Not Know About
Southeastern Salvage:
The Biggest Home Store In Nashville You May Not Know About

by T.J. Anderson
The first time I walked into
Southeastern Salvage
it felt like a revelation. How had I not known this place existed before? The sheer size of it--think
huuuuuge
warehouse--made it seem impossible that it had escaped my notice all this time. But though it's in Nashville's busy
Berry Hill
neighborhood, it's parked just a little off the main drag on Eugenia Avenue.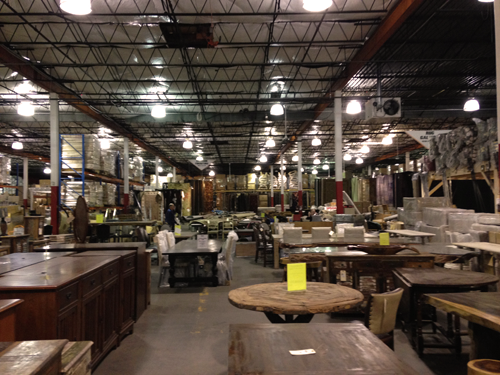 Like I said, it's in a warehouse--a cavernous, dark-ish warehouse that will take you anywhere from 30 minutes to an hour to fully eyeball. Dubbing itself a "home emporium," Southeastern Salvage sells just about anything related to the home, from flowering plants to patio furniture, from picture frames and knickknacks, to doors, windows, cabinets, pottery, butcher block countertops, boxes of tile, cow hide rugs, and light fixtures that seem obscenely underpriced.
See Exhibit A, this Restoration Hardware-esque chandelier, priced at $169. Dead.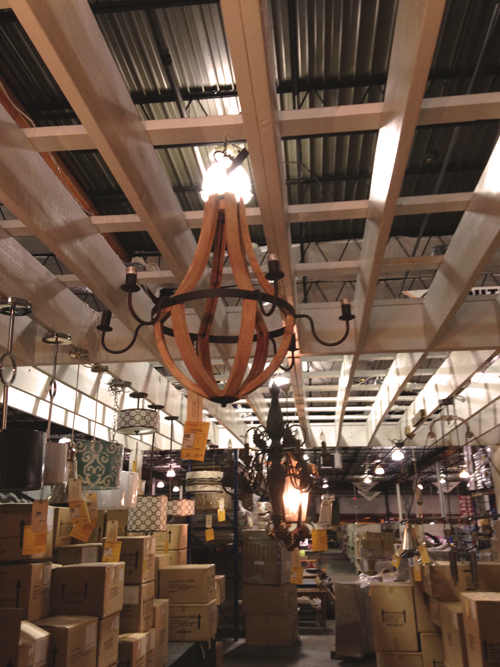 And just because these things are seconds doesn't mean they're low quality. I've come across some of the snazziest, grandest doors at Southeastern Salvage and some of the most outrageously amazing tufted
leather couches
.
I'm not sure that the furniture itself seems especially discounted, as the prices on most things seem pretty standard--$100 for a bar stool, $1K and up for a couch, etc.
In with the standard stock, you'll find lots of unexpected items in the mix. By unexpected I mean pouf ottomans emblazoned with the Union Jack flag (which will suddenly make you realize that you never knew that you always wanted a pouf ottoman emblazoned with the Union Jack flag) and hanging hammock chairs and tiki paraphenalia that you can imagine would look just perfect on your favorite aunt's patio. There are cardboard boxes of flip-flops and headboards leaning against the wall, piles of burlap table runners, pillows and more pillows. If you're anything like me, you'll kind of get a little overwhelmed and end up leaving empty-handed.
When we
write about a Nashville home goods store
here on the blog, we like to feature locally owned shops, but this one doesn't
exactly
fit the bill. Southeastern Salvage is a chain of stores, headquartered in Chattanooga, but with locations also in Birmingham, Chesapeake, Cincinnati, Columbia, Knoxville, Mobile, and Shreveport.
Whether or not you're in the market for something for your home, a trip to Southeastern Salvage is a great idea when you're in Berry Hill and have some time to kill. (Hey, that rhymed!)
Have you been? What do you think about this store?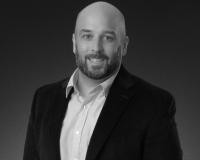 Author:
TJ Anderson
Phone:
615-364-1530
Dated:
May 14th 2014
Views:
5,918
About TJ: TJ Anderson is a Nashville Realtor with Benchmark Realty who's helped countless clients both buy a h...