The Changing Nashville Skyline
by TJ Anderson
This past week, The Tennessean reported on what's expected from the redevelopment project around Broadway and 20th — a corner that's familiar to anyone who's enjoyed a slice of cheesecake at Noshville. The site is set to become a 25-floor high-rise, the story notes, including a boutique hotel, condos and commercial space (with a new Noshville).
It'll be a big addition and a big change for Midtown, but really, one of many we can expect to see in the coming years. Between plans for new condo complexes and business headquarters (I wrote a little something last week about the trend of business demand shifting toward downtown Nashville from the suburbs), the downtown Nashville we know now will likely be markedly different than the skyline Nashvillians admire in 10 years… maybe even just five years. New high-rises are coming in fast, and with them, our view is shifting and growing, just like Nashville's population.
None of that will be news to you at all if you've been following this trend in the media closely, but in case you haven't seen some of the highlights, here are some of the downtown Nashville high-rise additions (plus one bridge) we can likely expect to see in our future:
Bridgestone Americas HQ
Mammoth tire company Bridgestone announced its plans to move into a 30-story, 514,000-square-foot, $232.6 million office tower at 4th Avenue South and Demonbreun Street in 2014, bringing its 1,100 current Nashville employees and 600 new jobs downtown. The company celebrated the groundbreaking for the building just last week, and plans are for it to be complete by mid- to late 2017.


Paramount
Tony Giarratana announced plans in 2014 to build a 60-story high-rise at Church Street near Fifth Avenue North, with from 300 to 400 luxury apartments and 100 to 150 condos. Construction isn't set to start until 2016, but if it comes to pass, at some 750 feet, the high-rise — called Paramount — would become Nashville's (and Tennessee's) tallest building.
1201 Demonbreun
Not the highest of rises, but an impressively large addition nonetheless, 1201 Demonbreun is a 285,000-square-foot office tower stretching up 15 stories, with biz tenants expected to move in starting in late 2016.
Westin Nashville
Ground just broke on the new 27-story Westin hotel at the roundabout on Eighth Avenue South, right near the Music City Center. Construction is expected to wrap in late 2016.
Marriott Hotel
In November, word got around that Marriott Hotels were planning to create yet another high-rise downtown Nashville hotel, at 35 stories and with as many as 600 rooms, plus 400,000 square feet of office space. The $350 million hotel, at 8th and Demonbreun, would take over United Methodist Publishing House's HQ space, and plans are to be up and running in 2017.
Residential tower in Midtown
A 25-story tower with high-end apartments along with an adjacent 16-story hotel are in the works at Broadway and 19th Avenue South — the Nashville Business Journal reports that developers have just purchased the land needed.


A few months back, the Metro Council approved plans for a huge project: the proposed pedestrian bridge connecting the walkable but fairly enclaved Gulch with SoBro. WSMV said construction could start this summer, with folks traversing on foot by fall of 2016.
These are only a few of the big projects I've seen coming down the pike — any others cross your mind? How are you feeling about the changing Nashville skyline and the changing experience of living in Nashville? Love to hear your thoughts.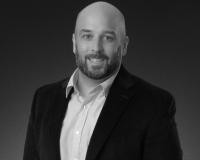 Author:
TJ Anderson
Phone:
615-364-1530
Dated:
January 14th 2015
Views:
6,114
About TJ: TJ Anderson is a Nashville Realtor with Benchmark Realty who's helped countless clients both buy a h...