The End Of The Suburbs And Franklin TN
By T.J. Anderson


When Fortune writer Leigh Gallagher published her book, The End of the Suburbs: Where the American Dream Is Moving, last year, it struck a chord (a nerve?) with so many across the country. Her position, which is that the Millennials' American Dream is vastly different than the American Dream of generations prior, is something I've been thinking about lately, especially how it applies to Nashville and our suburbs.

Gallagher says the shifting American Dream signals the end of the suburbs as we know them. She writes, "The government in the past created one American Dream at the expense of almost all others: the dream of a house, a lawn, a picket fence, two children, and a car. But there is no single American Dream anymore."

So what now?
Now we're seeing the introduction of the "urban burb," of which I think
Franklin, Tennessee
, is the perfect example. With its walkable downtown and access to
mass transit
, Franklin checks so many of the modern homeowner's must-have boxes.


The urban burb comes in response to, according to Gallagher, our desire to get out of our cars (yucky commutes) and into cities, which are experiencing a renaissance with young families. Also? The nuclear family is far less cookie-cutter these days. Instead, marriage and birth rates are declining, and the number of single-person households are rising. In other words, the whole reason so many people wanted to get into the suburbs in the first place—the stellar school zones and family-friendly lifestyle—suddenly don't seem so necessary any more.
Franklin, in my opinion, is the ultimate—and perhaps one of the most idyllic--urban burbs. It's not one of those that popped up overnight. It's not a collection of McMansions. Founded in 1799, it's a town with a story to tell. There are plenty of historic houses with character to spare. It's a suburb that's adapting into an urban burb with lots of grace.


And it has no shortage of fans. In fact, Garden & Gun readers just voted Franklin The Greatest Southern Town (with a population under 135,000) in a competition that pitted it against 32 other towns in Dixie. In other cool Franklin news, the radio show and concert series Music City Roots will now be held at The Factory in Franklin rather than at the Loveless Café Barn.
As for Franklin fitting Gallagher's description of what today's Millenial wants, it's close enough to Nashville (14 miles away) that the commute isn't dreadful. It's not the type of place where homeowners feel smothered. And the nuclear family isn't the only family welcome there.
Gallagher says the American Dream is now plural. "They will be dreams. They won't be houses. They won't be buildings. Somewhere along the way the American Dream morphed from being a dream, an opportunity, to being a house. That's no longer the case for a lot of people."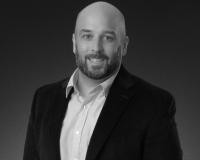 Author:
TJ Anderson
Phone:
615-364-1530
Dated:
April 8th 2014
Views:
3,032
About TJ: TJ Anderson is a Nashville Realtor with Benchmark Realty who's helped countless clients both buy a h...