The Nashville Population Explosion
by T.J. Anderson




Housing in Nashville is so scarce that I've taken to pleading current homeowners to put their houses on the market with a PSA of my own creation. Of course, the high demand and low supply is driving prices up; in January 2014, the median residential price for a single-family home was $195,000, up 17 percent from 2013. Meanwhile, inventory (8,534 units) for single-family homes in Nashville is down by 8.6 percent from this time last year.
Much of this can be attributed to the fact that we're the tenth fastest growing American city of our size, according to the U.S. Census, and there are far more people looking for homes than there are people looking to sell.

Want to know which 9 cities are growing faster than us? Of those cities with metropolitan statistical area populations of 1 million or more, here are the frontrunners in population growth from 2011 to 2012:

Austin, TX
Orlando, FL
Raleigh, NC
Houston, TX
Dallas-Fort Worth, TX
San Antonio, TX
Phoenix, AZ
Denver, CO
Charlotte, NC

Of note, the slowest-growing metros were: Cleveland, Ohio, Buffalo, New York, and Hartford, Connecticut. None of the slowest growers are in the South; instead all are concentrated in upstate New York and the Midwest.

Says the Nashville Area Metropolitan Planning Organization, "The greater Nashville region is poised to grow by leaps and bounds over the next couple of decades. Across the 10-county Cumberland Region around Nashville, the MPO forecasts close to another million people by the year 2035 … In planning for our future, we must realize that we will be different in the years to come. By 2035, our region will be larger than the size of the Denver region is today—that's the magnitude of growth for which we must plan."

The 10-county Cumberland region, which was home to 1,700,000 in 2008, is forecast to be home to 2,600,000 by 2035.

So what does that mean for our city? It means that there's a lot of excitement ahead for us (or annoyance and cause for concern, depending on your viewpoint), even as we scramble to devise solutions for mass transit, education, and housing. Luckily, the job market in Music City is staying in step with the population increase as of yet. Luckily, for a city of this size, we are currently leading the nation in job growth.

The good news for housing is that the market is remaining stable and growing. And the coming months will likely see additional inventory, as sellers put their homes on the market in anticipation of the spring buying season.

I love Nashville as it is—always have—but am also excited for this new chapter. What about you?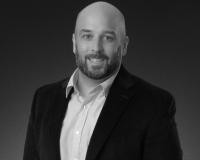 Author:
TJ Anderson
Phone:
615-364-1530
Dated:
February 25th 2014
Views:
2,425
About TJ: TJ Anderson is a Nashville Realtor with Benchmark Realty who's helped countless clients both buy a h...