The Nashville Shotgun Style Home
by T.J. Anderson
House Style: The Shotgun House
Also Known As: Shotgun shack, shotgun hut, shotgun cottage, railroad apartment, camelback house, humpback house
Defining Characteristics: Narrow and rectangular, these homes are notable in that their style is so versatile, varying from quirky and vintage, to cool and contemporary, ramshackle to brand spanking new. In the South, the shotgun-style house was the most popular home style built after the Civil War up until the 1920s. New Orleans especially is a hotbed for shotguns. With simple layouts that have rooms lined up one behind the other, these homes are generally built to make the most of small lots and so are almost always found in urban areas. These homes are often raised two or three feet off the ground, positioned very close to the street, and have a very small lot or no lot at all. This house style has experienced a revival over the last decades, as urban planners use them to plot affordable housing. Interestingly, the shotgun house is knit into Southern folklore and culture; one superstition holds that ghosts and spirits are attracted to shotgun houses because they may pass straight through them. More mythology: Shotguns were built with doors intentionally misaligned to deter these spirits.
Where to Find Them in Nashville: Germantown, Salem Town, The Nations, and other hot neighborhoods where older homes are being supplemented with new construction.
Here's an example of a shotgun-style house for sale now in Nashville's Salemtown neighborhood:
707 Buchanan St, Nashville, TN 37208, $319,900
Interested in seeing this home or other shotguns for sale in Nashville? Reach me at 615-364.1530.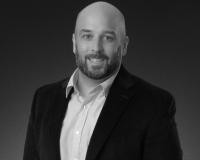 Author:
TJ Anderson
Phone:
615-364-1530
Dated:
May 21st 2013
Views:
13,051
About TJ: TJ Anderson is a Nashville Realtor with Benchmark Realty who's helped countless clients both buy a h...