Tiny House Love In Nashville
by TJ Anderson
Late last year, there was a lot of talk about a proposed ordinance that would allow "detached accessory dwelling units" — i.e. smaller second houses — in yards in East Nashville's Cleveland Park and McFerrin Park. The idea was to offer another option for adding affordable homes in the desirable neighborhood and to let East Nashville homeowners benefit. (It was approved/became effective in early February.)
My thoughts, throughout all that talk: Tiny Houses.
The popularity of Tiny Houses has been on the rise for a while now nationwide, and for those homeowners looking to add a small income property without breaking the bank, they sure seem like a perfect fit. Beyond that, these cozy buildings and the movement behind them is cool and interesting.
Interested in learning more about Tiny Houses, or maybe moving into one, or adding one to your property? You have some local options:
Test drive a Tiny House
Wanna test-drive a tiny house? Locals John and Sarah Murphy rent out their 200-square-foot (and really cute) place near Germantownvia Airbnb. My favorite things about this little place with big style? The light and bright color scheme and the ample sunlight. If you're not looking to stay there but just want to check it out, they're hosting an open house tours in March and April.
Another local Tiny House, at 4403 Saunders Avenue in East Nashville, is hosting an open house on Sunday, March 8 from 1 to 3 p.m., too.
Buy a locally made Tiny House or Tiny House Plans
Ready to have a Tiny Home built? One of your home-bred options: Hummingbird Tiny Spaces took that name because they're not just Tiny Houses — they do cool treehouses and cabins and such, too. But their complete Tiny House models are definitely worth an eyeball. The 12' by 16' MoonShadow (pictured above), with its modern but cozy design, is a personal favorite.
Whether you'd prefer to get a finished Tiny House or plans to build your own/have someone build it for you, locals Valley View Tiny House Company can provide. Although they only have a few plans on offer, the designs are broad, from traditional to modern, and really cool. Check out a video tour of their first design, The Shenandoah, above.
Learn more about building Tiny Houses
Into getting hands-on involved in building your dream Tiny House? Tumbleweed Tiny House Company regularly hosts two-day "Dream Big Live Tiny" workshops around the country, and they're coming to Nashville July 25 and 26. During the workshop, Tumbleweed builders will walk you through the build process, from planning to design to systems to finishing. Check out the Tumbleweed website for more info.
What are your thoughts about Tiny Houses? I'd love to hear your input. And if you're looking to buy a house — from tiny to spacious — I'm always here to help. Just reach out.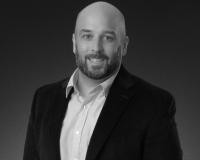 Author:
TJ Anderson
Phone:
615-364-1530
Dated:
February 18th 2015
Views:
5,172
About TJ: TJ Anderson is a Nashville Realtor with Benchmark Realty who's helped countless clients both buy a h...