Tips On What To Plant For Your Nashville Landscaping Projects
by TJ Anderson
If you're a new homeowner in Nashville — or are about to be one — you may be moving into your first spring as an amateur gardener. There's a lot of power there, and, of course, great responsibility.
By overhauling your landscaping, you can give your home beautiful new curb appeal… or you can create a maintenance nightmare, a bunch of soon-dead beds and a potentially damaging addition to the local ecosystem.
I'm not a professional landscaper, but at my new builds and rehab projects (like our latest listing in Woodbine, 2510 Foster Avenue), I like to do my own landscape design. So through the years, I've done a lot of research and trial-and-error experiments, and picked up a few things.
There are lots of no-nos to know when it comes to Nashville-area landscape design, like steering clear of weak-wooded Hackberry trees or stinky-fruited female Gingko trees. And there are solid to-dos, too, like leaning more toward native plants to ensure you're adding trees, shrubs, flowers and grasses that are better-suited to our area's climate, and that you're not potentially inviting an exotic that can be invasive and damaging to biodiversity here.
Most of us want a landscaping design at our home that looks beautiful, takes a minimal (or at least reasonable) amount of upkeep and is biologically responsible. Toward that end, here are a few of the go-to choices I've had great luck with in Nashville-area landscapes. (Caveat: I'm trying to steer you toward perennials, for ease of upkeep. With some of these in place, you can fill in with colorful annuals year to year to make things pop.)
Trees, shrubs, grasses and flowers that are well-suited for Nashville landscapes
for color
Coneflower (or Echinacea)
These purple blooms are beautiful and hardy, and they'll give you big bright summer/fall colors. Eastern Purple Coneflower does well here, but a particularly cool variety: Echinacea tennesseensis, or the Tennessee coneflower, discovered in the late 1800s right around here (in LaVergne). It was dangerously on the wane for a time, and placed on the Federal Endangered Species list in 1979. But pro and home gardeners through the years have been helping it bounce back. All the more reason to plant it. Birds love them, too, so if you enjoy bird-watching, Coneflowers might be a doubly good call.
Yoshino Cherry
If you drive down Riverside Drive in East Nashville, you'll see a lot of these, planted to honor our veterans, and when they're blooming, it's an absolute stunner. They're not native trees, but they do very well here, standing strong against the southern summer heat, so they're also very popular (we even have a Nashville Cherry Blossom Festival). Their big draw: gorgeous pink buds that open into white flowers.
Crape myrtle
I couldn't love these more — one of the rare trees with bark that's almost as beautiful as its flowers. The spotted grey/brown leads up to blooms that can be pink, purple and red, spreading in a tuft like nature's own bridal bouquet. These can make a really great tall focal point for a bed, with lower shrubs and greenery surrounding.
for fragrance
Creeping Rosemary
Thinking about a little bit of foodscaping in Nashville? Creeping Rosemary is a good experiment — it's great for ground cover and super resilient, gives off that spectacular pine-y fragrance and can be used in cooking. Extra plus: nice blue flowers in the spring.
Lavender
Hard to beat the fragrance of lavender — or the color for that matter — and it grows pretty well here. Plus, it isn't liked by mosquitoes, moles or deer, so added to your garden, it helps keep a variety of unwanted visitors away. (Not that deer aren't nice visitors, but they can tend to eat your stuff, if you've planted stuff to eat.) Lots of herbal uses for the flowers, too.
for thickness or ground cover
American Boxwood
This is kind of a standby — there's nothing that necessarily wows about the Boxwood, but they're simple, pretty and hardy, and when you're filling in your beds, there are few shrubs that flesh out the canvas as well. They need pruning to stay clean-looking (and without it, they can get pretty big, 20 feet and higher), so there's a little necessary attention. But other than that, these don't ask much of you, and do a lot to make beds look complete.
Blue Fescue
A well-layered landscape has the biggest impact, and for that low-to-the-ground layer, ornamental grasses are perfect. I like Blue Fescue because there's a little bit of extra color, too — there's a kind of powder-blue hue. They only grow to about a foot, so they shouldn't crowd out the front of your beds. Just make sure there's decent sun.
Switchgrass
Native switchgrasses are so versatile — you can use them as a tall anchor for a small landscaping bed, a long border, a screen… They're super hardy and stay tightly clumped, so you're not losing your design vision once they get solidified. And you're not stuck with something that looks boring, either. There are varieties that give off colors from golds to blues and, like the above Shenandoah, dynamic red tips as you move into fall.
for shady beds
Heuchera or Coral Bells
I've had a few houses that were really shady in the front, which made landscaping a challenge. Coral Bells like partial shade, so you can fill out shady beds with them pretty well. These Palace Purple Coral Bells bring some deep color, too, plus some delicate white flowers in the summer.
Hosta
There's a gardening group around here focused on shade gardening, fittingly enough called the Middle Tennessee Hosta Society. So, suffice it to say, if you're looking to fill out some shady space, hosta plants will do you right. You can find lots of different varieties, from pale green leaves to white-tipped ones, all of which thrive in shade.
for height
Emerald Arborvitae
Another standby that I love. If you're looking for something columnar, either for a screen or to frame your design with some height, stately Arborvitae are always a solid choice. They grow wider as they age (the base can get to be five feet wide), and they're strong and tall, too, but not unreasonably so — expect 15 feet or so of evergreen beauty.
Red Maple
I've read that the red maple is Nashville's official tree, so it seems like an obvious choice. It's native to Tennessee, fairly fast-growing (it can range from 40 to 70 feet, so you need to consider just how much height you're bargaining for), and their bright fall color is spectacular.
Southern Magnolia Little Gem
Magnolias are another Southern staple, and they're hard to resist — especially when those big white blooms appear. Magnolias can get massive, but to get the charm in a smaller space, I like these dwarf Little Gem trees — they usually only stretch to about 20 feet, which is impressive, but not overwhelming.
Tulip Poplar
Let's go classic again: This is the Tennessee state tree, so another obvious choice. When it's mature, it's another tall, impressive specimen (these grow as high as 70 to 90 feet). Next to the red maple, the yellow autumn leaves are pretty great too.
There are scores of other great landscaping options that thrive in the Nashville area; these are just a few that I always seem to turn back to. Hope they've given you some inspiration for your next landscaping expedition. Have any favorites of your own? I'd love to hear your picks. Drop by the TJ Anderson Homes Facebook page and share.
If you're looking to buy a new Nashville-area home to put your landscaping stamp on, I'd love to help. Call or email TJ Anderson Homes, and tell me about what you're looking for!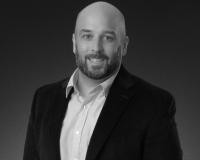 Author:
TJ Anderson
Phone:
615-364-1530
Dated:
February 28th 2017
Views:
829
About TJ: TJ Anderson is a Nashville Realtor with Benchmark Realty who's helped countless clients both buy a h...