Tips for Keeping Your Home Safe On Vacation
by T.J. Anderson
Planning to get out of Nashville for a bit and take a spring or summer vacation? You'll also want to consider how to keep your home (and your possessions) safe and sound so that you can truly relax while away. Here are our 10 tips for skipping town with confidence.
1) Set timers for your lights. Plenty of people already use timers to regulate exterior lights, but by setting some of your interior lights on a timer, you'll be giving your home that "lived in" look that can keep burglars at bay.
2) Leave your radio or TV on. Because … obviously.
3) Leave blinds cracked. Closed curtains or blinds can be a sign that you're out of town, especially if you normally leave them open. The rule of thumb here is to leave your window coverings the same as you normally do—whether that's opened or closed.
4) Pack the car with the car in the garage. Just in case you have an extra vigilant burglar on your hands, load your suitcases into your vehicle behind closed doors.
5) Recruit a neighbor. Go beyond just asking your neighbor to collect your mail or water your flowers. Ask them also to take your trash can to the curb and to occasionally park their car in your driveway. Just make sure to bring them an extra special thank you present from your travels.
6) Turn off water. Criminals aren't the only thing you'll want to protect your home from. Also safeguard against potential plumbing disasters by turning off your water. This is especially crucial during cold months.
7) Unplug your home phone. If you're one of those few who still has a home phone, turn the ringer off so that robbers won't be able to hear it ring (and go unanswered).
8) Mind your social media. We get how tempting it is to post your toes in the sand photo on the world wide web, but be mindful that by doing so you're making yourself vulnerable. Maybe save the vacay photos for after your return.
9) Remember your spare key. If you normally keep your spare house key under a flower pot or mat or on a doorframe, put it somewhere far less obvious while you're on vacation. Or put it away altogether.
10) Tell the police. If you'll be out of town for a week or more, it's worthwhile to notify the police department that you'll be gone and would appreciate extra patrolling.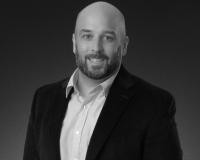 Author:
TJ Anderson
Phone:
615-364-1530
Dated:
March 18th 2013
Views:
1,420
About TJ: TJ Anderson is a Nashville Realtor with Benchmark Realty who's helped countless clients both buy a h...