Tips for Starting a Vinyl Collection in Nashville
by T.J. Anderson
My buddy Nekos Barnes lights up when he talks about records. Collecting them, playing them, sharing them with other people--even alphabetizing and organizing them; that's his passion. When I got to thinking about the daunting task of starting my own vinyl collection, he was naturally the best person to ask. Today I'm sharing his tips with you because they are golden.
By the way, you can find Nekos spinning records almost every Thursday night at East Nashville's Myridia, which hosts a "Vinyl Gumbo" DJ and Record Collectors' Night. He also DJs weddings and birthday bashes and as many late night living room dance parties as he can. (Hit him up at nekos.barnes@gmail.com if you're looking for a vinyl DJ to make your Nashville event really special.)
What kind of turntable should I get if I'm just starting out?
You can buy a fairly decent turntable for $100. I wouldn't buy anything more expensive than that until you really get into it. You will also typically need an amplifier or a pre-amp. I would probably not get a record player that's all-in-one--you know, one that has tape player or CD player attached to it. No matter how good it looks, the speakers are typically not going to be good, and the whole purpose of listening to records is to get the good sound quality.
You want to go to mom and pop places, as opposed to a big box store like Best Buy. And the Radio Shack in Inglewood is amazing actually. It's one of the oldest Radio Shacks in the South. The people who work there are very knowledgable about turntables. They have beginner record players and also high end record players--the whole spectrum.
Where are the best places in Nashville to buy records?
If you're starting a record collection, I think that you can easily go to places like Grimey's or The Groove. Places like that you can pick up the essentials, which are records that you probably want because you like them on CD and want to have them on vinyl, too. Like Michael Jackson's Thriller. You can get stuff like that for $2. You want to start off by going to these places and making friends with the people who work there. Tell them that you're a newbie. Admit it. They'll be more than willing to help you out, give you good advice, and show you where the best records are. If you do get hooked, then you can go to other places like McKay's, thrift stores, the flea market. Those are the places where you're going to find nothing but used records, but they're typically better quality records, and those are the types of places that are for people who are into deep digging.
Should I get new records or just collect vintage vinyl?
The easiest way to answer that is both. And also it depends how much time you spend listening to records and whether or not you want to get stuff on vinyl that you already have on CD. New vinyl typically comes with a code where you can go online and download a digital version for free. So if you're going to go out and buy a new album anyway, why not buy it in two formats as opposed to having it in just one? Old records or vintage records are fun because they have a history; there are a lot of records that you can't find new. Say you're a big fan of Talking Heads. You're not going to find their records brand new. They haven't re-pressed them. But you can find them used. The other thing I love about used records is they have a backstory. Like, I have a copy of a Stan Getz album, and on the inside there's handwriting that says, "My heart in the distance beats close to thy heart! Remember me!" I find it amazing that this record was a poignant moment between two people who I'll never meet.
Why do you think vinyl sounds superior?
Where do I start? Instead of reading ones and zeroes, it reads grooves. I think that digital is great if music was meant to be perfect, but music is not meant to be perfect. It's meant to have mistakes and hisses and cracks. Vinyl is all about the physical idea of something touching something else. Also, scientists have proven that vinyl sounds better to the naked ear, but for me it's just an emotional thing--something touching something. I think that's so beautiful.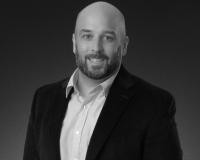 Author:
TJ Anderson
Phone:
615-364-1530
Dated:
March 8th 2013
Views:
4,463
About TJ: TJ Anderson is a Nashville Realtor with Benchmark Realty who's helped countless clients both buy a h...