Tis The Season To Buy A New Bar Cart
By TJ Anderson

We're all doing a lot of holiday gift buying right now, and it's understandable to be out of treat-yourself mode. But I can make an argument that, right about now, it's just as important and festive to buy pieces that make holiday-season entertaining easier for the holiday host. So, I will.

A few home goods that I think are invaluable when it comes to entertaining: the right glassware for the job (serve your wine-snob uncle a nice red in a tumbler and feel his passive-aggressive wrath); good serving trays to make moving between rooms easy; nice cloth napkins (it's the holidays, let's get fancy); and definitely, definitely a cool bar cart on casters.
The latter item serves so many valuable purposes: makes for a cool place to keep your barware and bottles, adds a little extra personality to your space, and sets up an easy way to move your drink station to wherever happens to be convenient at the time. Wanna get everyone out of the kitchen area? Move the booze — they'll usually follow.
If you haven't gotten yourself set up with a good bar cart yet, or you're feeling blah about the one you've got, do some window-shopping below. I collected a few that I've had my eye on — some maybe for my house, some that I think would make great staging pieces in homes with more modern or more feminine style.
$232.79
I love that this is compact, round and delicate — perfect for a smaller space that has a bit of femininity. And the rose gold finish with a few pops of stainless steel: definitely fits in the still-going mixed-metals trend.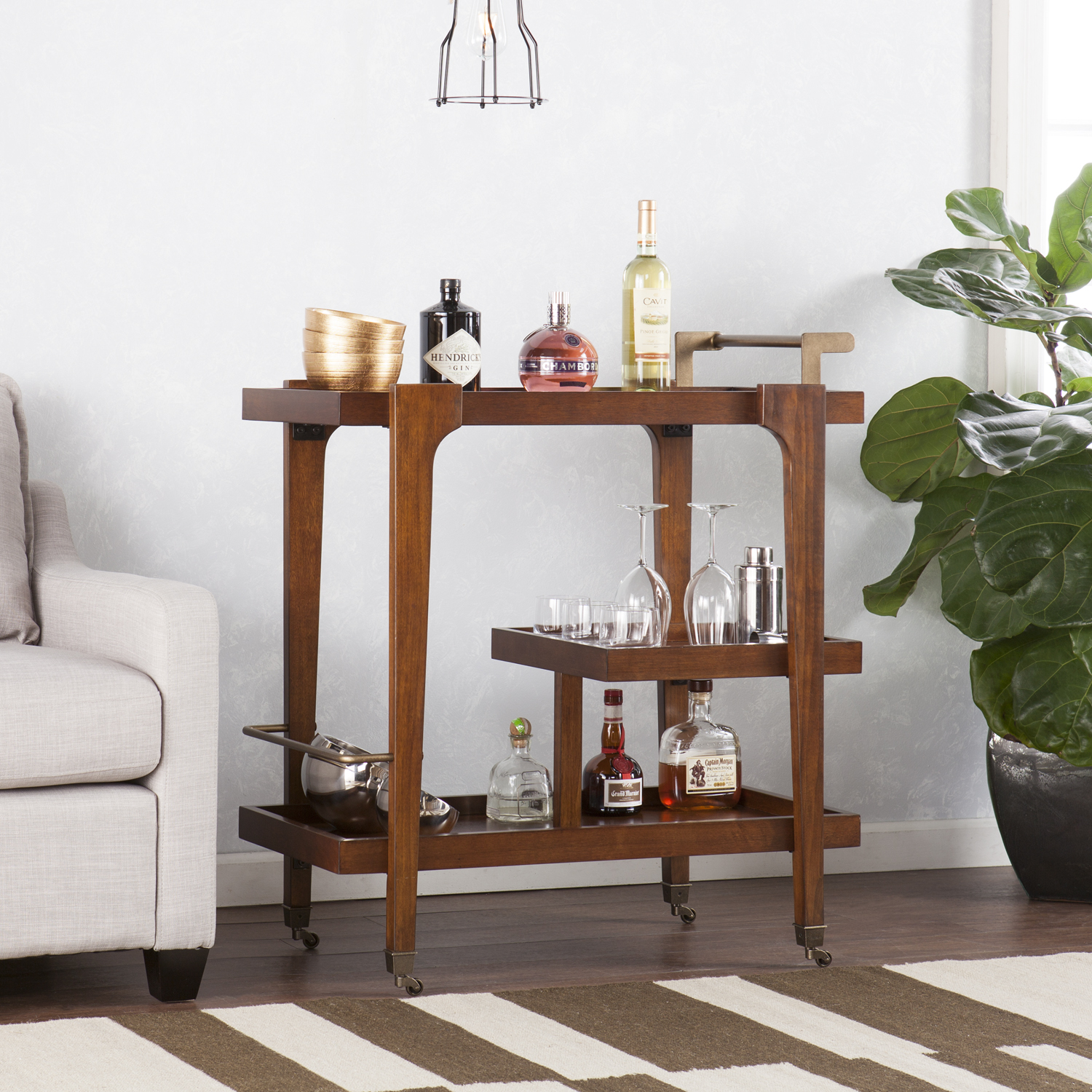 Holly & Martin Zhori Midcentury Modern Bar Cart
$249.99
Midcentury modern style might be starting to wane a bit, but it's far from gone, and there's good reason why it's sticking around: Clean lines are appealing in just about any space. Case in point: this tobacco-colored wood cart with midcentury simplicity and a bunch of beauty.
$67.99
If your style's a little more rugged/industrial and your budget's a bit tight, you can still grab high function and high style. Here's a bar cart with oak and black metal, two sizable shelves and easy-roll casters, a cool industrial look and a price that's easy on the Christmas budget — you can usually barely find a decent garage/shop shelf at under $70.
$499.99
For the farmhouse-style fans — rustic finish, nothing showy, lots of warmth, plenty of space.
$255.81
A lot of bar carts tend to be super simple: casters, a few shelves, maybe a handle. I like keeping it simple. But there's also something to be said for a piece that packs in a lot of function: a wine rack, spots for stemware, taller and shorter storage and easy-to-clean glass.
$104.99
Teeny-tiny space? With the right pick, you can pack a lot of style into a small corner. You might have to cull down the bourbon collection a bit, but you can always showcase the good bottles, hide the handles.
$698
If you lean glamorous, maybe a little Deco, this Lucite and brass cart might be a fantastic fit. Added bonus with lucite: ease of cleaning.
$186
Another solid option for small spaces: Acrylic kinda disappears, so you get the functionality without taking up visual space. Even with furniture that ghosts, you want aesthetically pleasing lines, and this one works in that department too.
Hope your Nashville-made whiskey sits nicely in one of these during all your 2017 holiday parties.
Need to find a new Nashville home before you track down a new bar cart? I'd love to help. Call or email TJ Anderson Homes here.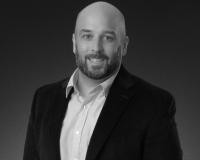 Author:
TJ Anderson
Phone:
615-364-1530
Dated:
November 28th 2017
Views:
187
About TJ: TJ Anderson is a Nashville Realtor with Benchmark Realty who's helped countless clients both buy a h...