Treat Her Or Him Or Yourself With Nashville Valentine Gift Picks
by TJ Anderson
Now that we're digging out and getting back to post-Jonas Nashville life, it's about time to admit it: February's nearly here, and so is Valentine's Day.
That holiday's a mixed bag — some get excited about it, some loathe it — but I like an excuse to spoil people I love, so I've been giving some thought to what I might grab this year.
Looking for a little inspiration? I always like to focus locally, so here are some Nashville Valentine's Day gifts that I think would be great to give, great to receive or great to treat yourself with.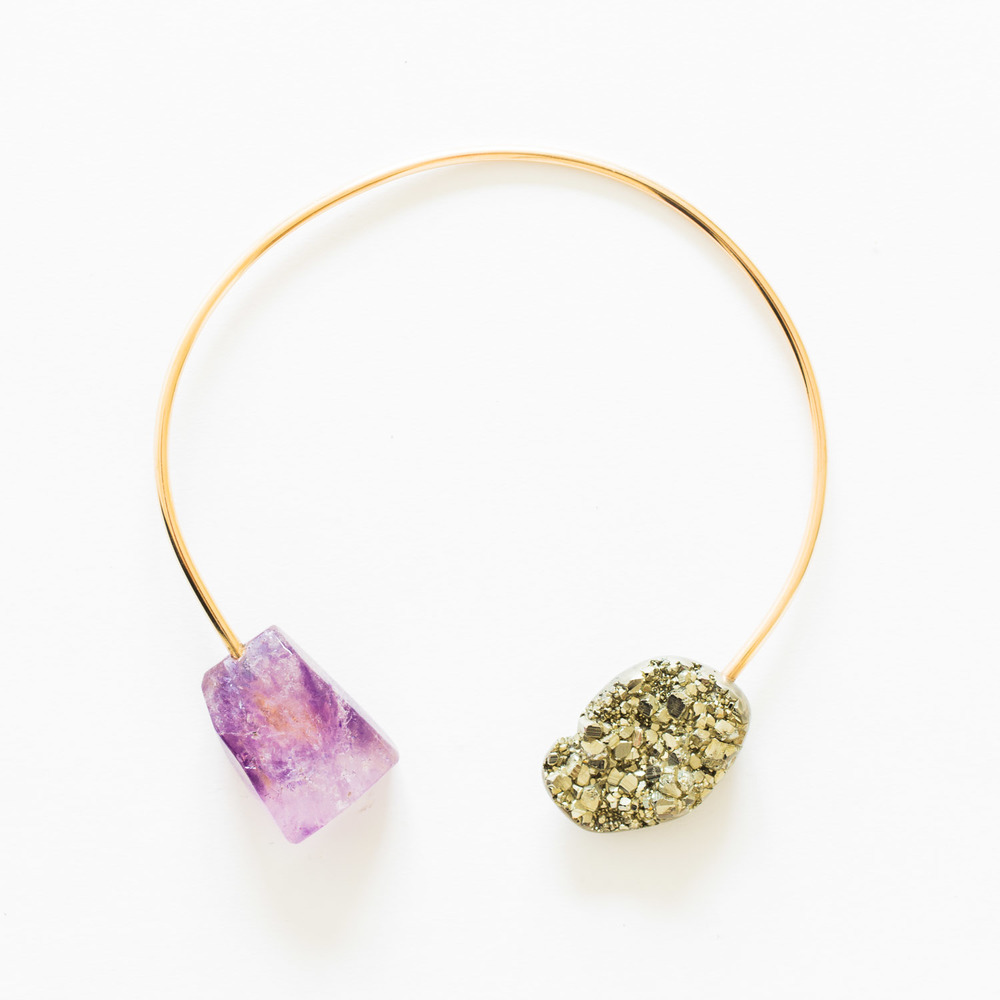 Seraphine Design Cut Amethyst and Raw Pyrite necklace

How's this for a lovable back story: Seraphine Design was created by local artist Brooke Seraphine while she was on leave caring for her new baby, and it's since grown into a revered jewelry name, folks like Gwyneth Paltrow and Kristen Bell wearing Brooke's wares. If that's not enough to make you feel Valentine-y, how about Seraphine's Cut Amethyst and Raw Pyrite necklace or choker, with the bright glint of pyrite gold and romantic lavender glow of amethyst. Incidentally, amethyst is supposed to convey passion and fire, which fits the day pretty well. (from $325 via SeraphineDesign.com)
Lockeland Leatherworks Stratton+ Wallet

Something that'll last through his lifetime and probably a few more: Handmade (and locally made) Lockeland Leatherworks Stratton+ Wallet is rugged and good-lookin' — not a bad message to send. ($145 via LockelandLeatherworks.com)
The Pink Passion from FLWR Shop

Even if flowers and candy on Valentine's Day are a deep cliche, the classic gift can be done well. Take, for instance, the Valentine's Special from new Nashville flower shop FLWR Shop — the "Pink Passion" includes pink garden roses and spray roses with silver begonia leaves in a really pretty, really unique arrangement, plus a box of six locally made Utterly Nashville macarons in three specialty flavors. (from $112.50 via FLWRshop.com)
Third Man Records Just Right Turntable

Someone you love starting to explore a love of vinyl? If they're already at obsession level, a fancy turntable is probably in order (or on order), but if it's a new thing, Nashville's Third Man Records has a really cool, really affordable starter turntable in their trademark yellow and black. ($58 via ThirdManStore.com)
Trendy Bubs Mommy and little kimono

Have a big Valentine and little Valentine to spoil? Trendy Bubs (a two-woman team, half based in Nashville) handmakes lots of baby clothes, but they also make soft, sheer kimonos for both Moms and kids — the little one'll love getting to look just like Mom, and Mom'll love that you were thoughtful enough to give them both something special they can share. ($22-$28 via TrendyBubs.Co)
Man Ready - Gentleman's Glassware

Sure, the name's Man Ready, but regardless of gender, if you have a devoted scotch/bourbon/whiskey drinker in your life, he or she will feel just a little more loved sipping from these fancy tumblers. You can find them at brand new shop Two Son, in East Nashville. ($36 from TwoSon.co)
Little Red Blanket Scarf

There's no telling whether we're out of the frigidness woods yet, but let's say we get a little more winter: This blanket scarf from Vinnie Louise in East Nashville is big and cuddly like a hug, and bright red, i.e. the color of love. ($24 from VinnieLouise.com)
The Carry On Cocktail Kit

Another item from Two Son: Can't beat this for the frequent flyer you love — little kits that'll allow him or her to make squishing into the middle seat on a cross-country flight a little more tolerable, by making tasty classic cocktails (like an Old Fashioned or Moscow Mule). Just add tiny airplane booze bottles. ($24 via TwoSon.co)
What to get yourself when you're your own Valentine
There's an easy way to make the most of being single on Valentine's Day: Treat yourself. And be generous — you're worth it. A few thoughts:
Heart and Soul spa package from O.liv Body Bar

Show yourself just how much you appreciate… yourself, by taking in an hour and change of full-on pampering, including a stone massage, hot mud wrap and sugar exfoliation for your feet, at East Nashville's O.liv. ($130 for 75 minutes, 922 Main StreetNashville)
Corsair Red

Since it's Valentine's Day, a glass of red makes sense — and why not go big? Nashville distillery Corsair's Red is a unique twist on Absinthe, with citrus, tarragon and red hibiscus. It'll definitely help you create a night to remember… or not remember, depending. (Around $60 at various retailers around town)
More Nashville ideas to add? Hit me with some ideas on Facebook.
If you think I picked some winners, share this with folks you love — might be a good way of dropping a hint…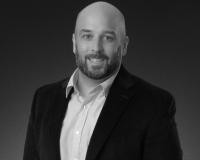 Author:
TJ Anderson
Phone:
615-364-1530
Dated:
January 26th 2016
Views:
1,951
About TJ: TJ Anderson is a Nashville Realtor with Benchmark Realty who's helped countless clients both buy a h...